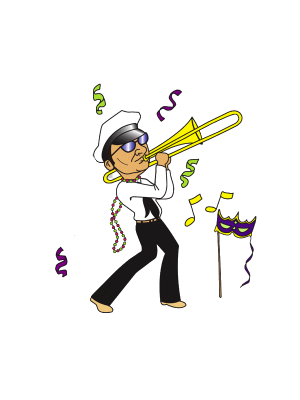 Antiques
Shops 🗝️
Our favorite antiques shops in NOLA.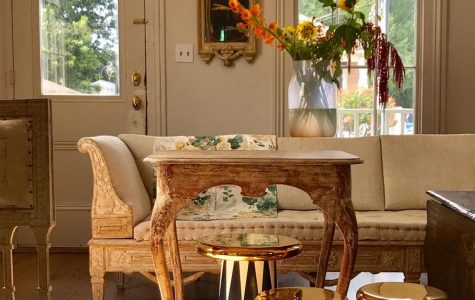 3522 Magazine St., New Orleans, LA 70115
"In my shop I have had Chinese furniture and pieces in an array of styles: from American Federal, Empire, and rustic, to Southern Regional, African, Anglo-Indian, Swedish Baroque, Rococo, and Gustavian, Russian, French Directoire, Empire, and Provincial, Italian Empire, and Secessionist. Today, we also sell Bauhaus-derived modern pieces, art, and lighting by Jamb."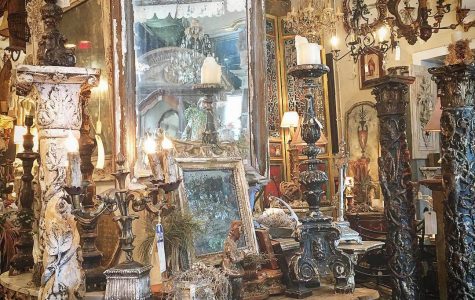 1028 Jackson Ave., New Orleans, LA 70130
"Antiques on Jackson is a gilt time capsule of French and Italian Decadence and Elegance: we specialize in 18th, 19th and 20th Century Antiques and Vintage Furnishings and Decor. We are known to collect the most beautiful and unusual pieces. Our reputation is impeccable and interior designers shop our store for that unique piece that can only be found here."
Bevolo Gas & Electric Lights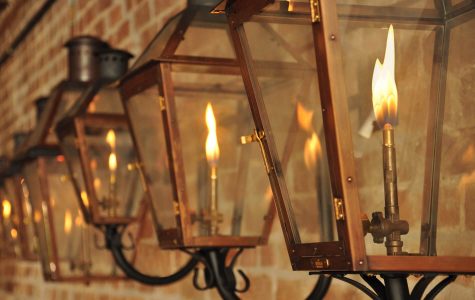 521 Conti St., New Orleans, LA 70130
"Bevolo lanterns are made to last a lifetime. Lights we built over 70 years ago are still burning in the French Quarter today! No other company can compare to the hand-crafted, high quality fixtures we create every day in the heart of the French Quarter in Louisiana. If you want a high quality lantern that lasts a lifetime, made by real craftsmen, you want a Bevolo lantern."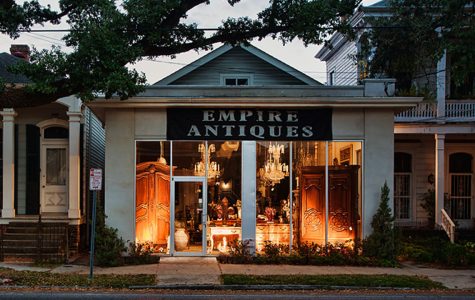 3617 Magazine St. , New Orleans, LA 70115
"Specializing in the finest 17th, 18th and 19th century European antiques, Empire Antiques has a curated collection sought after by collectors, designer and aficionados all over the world. We specialize in formal to country antique furniture, exceptional clocks, decorative garden accessories, mirrors and more. "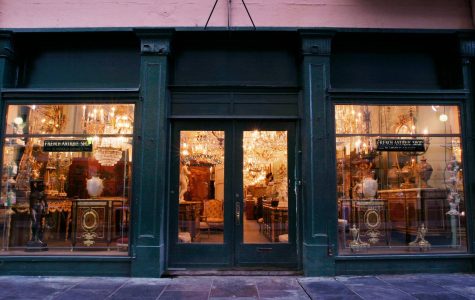 225 Royal St., New Orleans, LA 70130
"French Antique Shop is a family owned business representing four generations of true antique connoisseurs. They take great pride in continuing the tradition established by their parents, Monsieur and Madame Granet, who devoted their lives to the appreciation of fine French antiques. The French Antique Shop, Inc. remains a family business."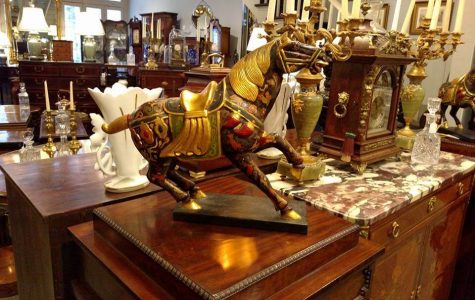 233 Royal St., New Orleans, LA 70130
"Harris Antiques, right in the heart of the French Quarter of New Orleans, is one of the reasons why New Orleans Antiques are so popular. Harris Antiques in New Orleans also boasts one of the South's finest collections of marble and bronze statuary, as well as an impressive collection of antique and estate jewelry."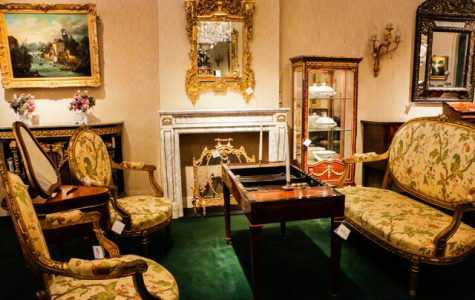 409 Royal St., New Orleans, LA 70130
"You will find signed, period, museum quality English, French, Dutch, Italian and Austrian furniture; magnificent and monumental 18th century Dutch and English tall case clocks; a fine collection of 19th century oil paintings; and an extraordinary selection of 18th and 19th century mirrors and trumeaux for your approval."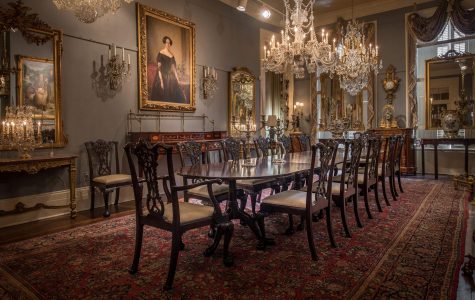 325 Royal St., New Orleans, LA 70130
"For over 100 years, Keil's Antiques has been a trusted name for exceptional quality, value and service in the antiques market. Our shop on Royal Street in the heart of the historic French Quarter has three floors filled with 18th and 19th-centry English, French and Continental items. Founder Hermina Keil opened the doors of Keil's Antiques in 1899. "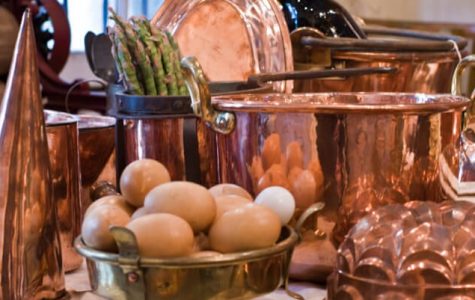 610 Chartres St, New Orleans, LA 70130
"Lucullus was born at Galatoire's Restaurant, over Mersault and trout meuniere. Between sipping and supping, proprietor Patrick Dunne had an epiphany: New Orleans was known for great food and great antiques — why not combine the two? Over thirty years later Lucullus is still attracting local clientele, sophisticated visitors, and designers from around the world."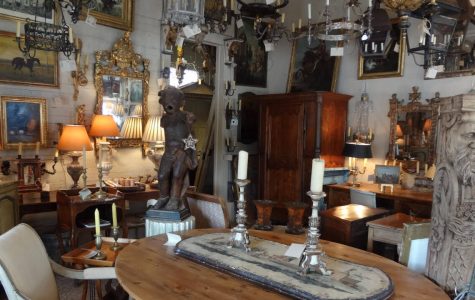 3963 Magazine St., New Orleans, LA 70115
"Our store is run by the husband and wife team of Michael and Basi Carbine. The Carbines have been in the antique business for the last 20 years and have developed a passion for 18th and 19th century pieces, particularly furnishings, chandeliers, sconces, architectural pieces and lighting from France and Italy. mac MAISON Ltd. carries European antiques almost exclusively, and the Carbines make several trips to Europe each year to collect rare, unique pieces."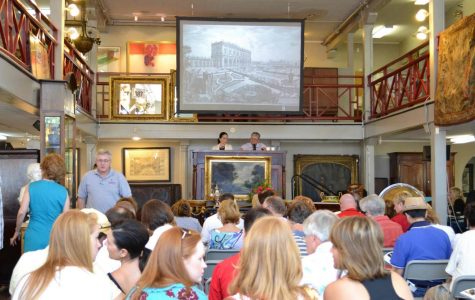 4038 Magazine St., New Orleans, LA 70115
"Neal Auction Company is New Orleans' oldest and most respected auction house. Since its inception in 1984, Neal Auction Company has continually set record prices for paintings, watercolors, furniture, art pottery, porcelain, prints, silver, and decorative arts and is widely considered the country's foremost auctioneer of Southern regional material."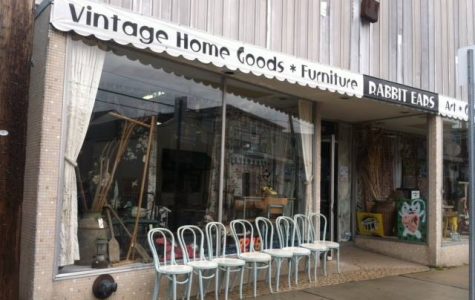 8225 Oak St., New Orleans, LA 70118
"Rabbit Ears is a retail vintage/ antique store specializing in furniture, art, smalls, vinyl records and every type of fabulosity. Located in beautiful Uptown New Orleans, Oak Street has many wonderful restaurants and shops to explore. Mid-century modern, primitive, Arts and Crafts, Victorian, Empire furniture have all been featured."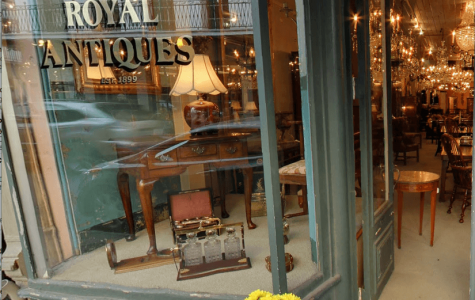 309 Royal St., New Orleans, LA 70130
"A fifth generation family business. We carry Period pieces from England and France, both formal and provincial. We also carry exceptional Mid Century Modern and unique Chinese Antiques. Shipments arrive several times a year. In our store, you will see a wide assortment of antique chandeliers and lighting, as well as fine antique and estate jewelry. "
©  2018 FINO LLC. All Rights Reserved.