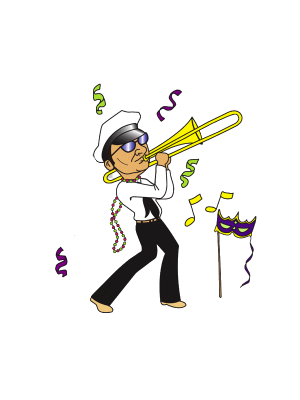 French Quarter
Shopping
Our favorite French Quarter shops in NOLA.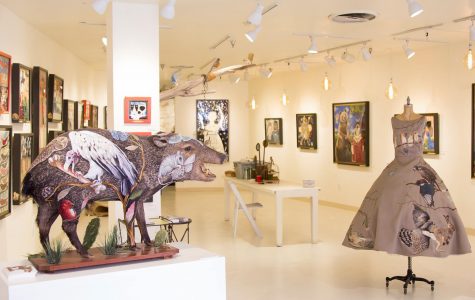 927 Royal St., New Orleans , LA 70116
"Internationally renowned artist, Chris Roberts-Antieau offers up her whimsical and bizarre world of fabric appliqué in her galleries in Nola and Santa Fe!"
Bevolo Gas & Electric Lights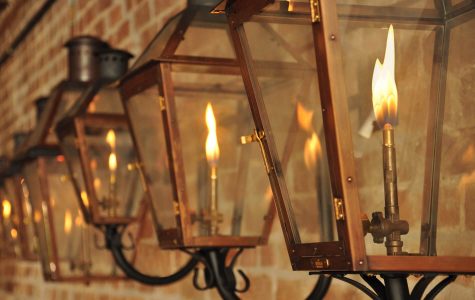 521 Conti St., New Orleans, LA 70130
"Bevolo lanterns are made to last a lifetime. Lights we built over 70 years ago are still burning in the French Quarter today! No other company can compare to the hand-crafted, high quality fixtures we create every day in the heart of the French Quarter in Louisiana. If you want a high quality lantern that lasts a lifetime, made by real craftsmen, you want a Bevolo lantern."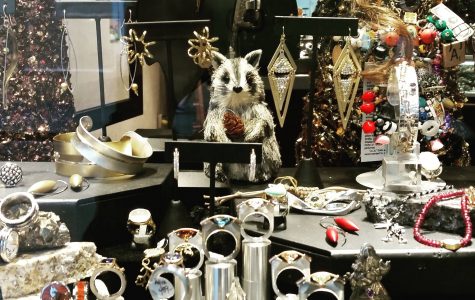 635 St. Peter St., New Orleans, LA 70116
"Maria Cottrell, owner of the gallery was originally born in New York and traveled to New Orleans in the late 70's. She was co/owner of Bedazzle Jewelry which closed after Hurricane Katrina. She evacuated to New York and stayed with her family but returned to her home in New Orleans in 2006 and decided to open Bijou NOLA. The gallery represents both local and international artists bringing together a wonderful mix of creative energy."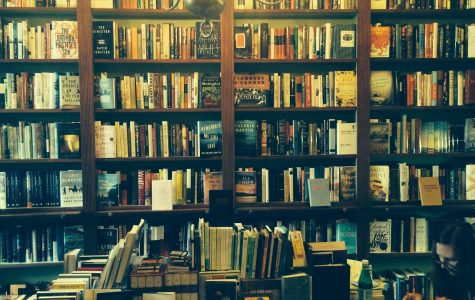 624 Pirate's Alley, New Orleans, LA 70116
"Owned and operated by attorney Joseph J. DeSalvo Jr., Faulkner House Books is a sanctuary for fine literature and rare editions, including, of course, books by and about Mr. Faulkner. Frequently featured in the national news media, Faulkner House Books has been described by both collectors and writers as America's most charming book store."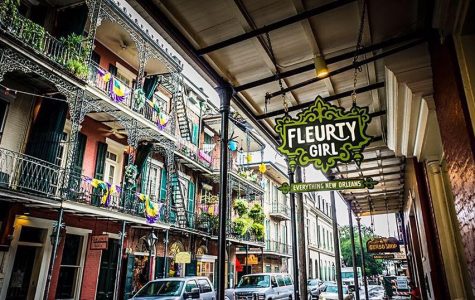 632 St. Peter St., New Orleans, LA 70130
"Fleurty Girl was born out of a vision of New Orleans-native, Lauren Leblanc Haydel. Using just $2,000 from her 2009 tax refund, this single mother of three put everything she had into printing t-shirts that celebrated New Orleans. Fleurty Girl is a New Orleans-based company featuring a unique collection of carefully curated southern goods by Lauren LeBlanc, also known as Fleurty Girl.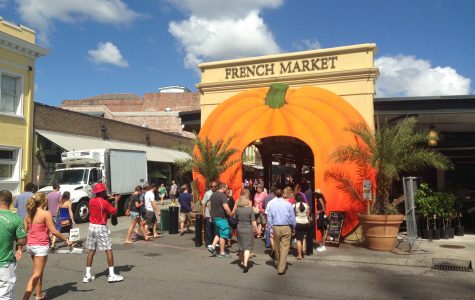 1008 N. Peters St., New Orleans, LA 70116
"America's Oldest Continually Operating Public Market is open 7 days a week, 365 days a year, including major holidays. For over 200 years, the historic French Market has been an enduring symbol of pride and progress for the people of New Orleans."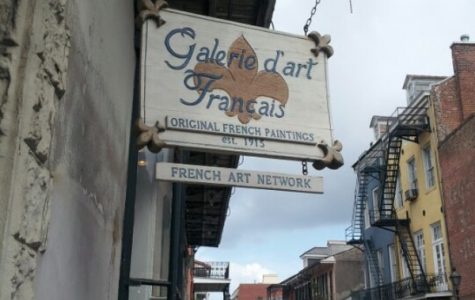 541 Royal St., New Orleans, LA 70130
"Located in the heart of the French Quarter, stop in Galerie D'Art for unique works of art."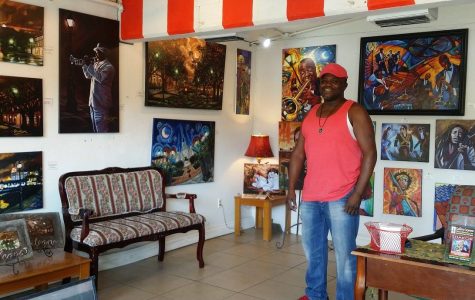 702 Decatur Sr., New Orleans, LA 70116
"Gallery Cayenne features fine art with the spice of New Orleans by internationally renowned artist Shakor. His mix of contemporary and classical painting techniques exhibits diversity and intense imagery. He inspires the imagination and feeds the human spirit. Shakor adds color to life."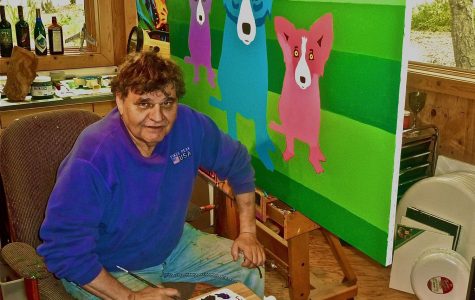 730 Royal St., New Orleans , LA 70116
"Born and raised in southwest Louisiana, "Cajun Country," George Rodrigue preserved on his canvas what he feared was his dying heritage — including its land, people, traditions and mythology. It was a Cajun legend, the loup-garou, that spawned his most famous series, The Blue Dog."
418 N. Peters St., New Orleans, LA 70130
"Offering fashion and quality at the best price, H&M offers a varied assortment for the entire family, including concepts for ladies, men, teenagers and children. We currently have over 3000 stores in 50 markets."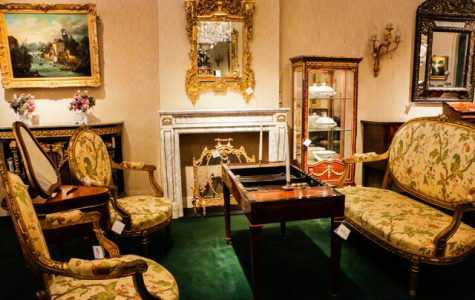 409 Royal St., New Orleans, LA 70130
"You will find signed, period, museum quality English, French, Dutch, Italian and Austrian furniture; magnificent and monumental 18th century Dutch and English tall case clocks; a fine collection of 19th century oil paintings; and an extraordinary selection of 18th and 19th century mirrors and trumeaux for your approval."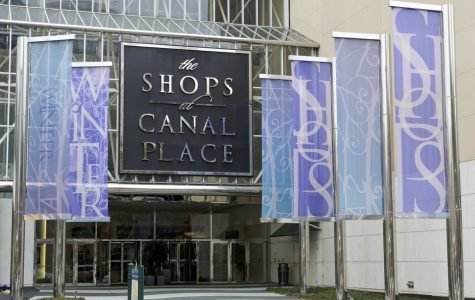 333 Canal St., New Orleans, LA 70130
"Quality is our highest priority. It's in everything we do, from our design (always starting with the finest materials) and production (at the world's most renowned factories, where much of the work is done by hand) to our personalized service."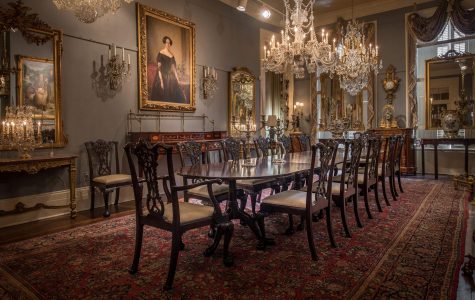 325 Royal St., New Orleans, LA 70130
"For over 100 years, Keil's Antiques has been a trusted name for exceptional quality, value and service in the antiques market. Our shop on Royal Street in the heart of the historic French Quarter has three floors filled with 18th and 19th-centry English, French and Continental items. "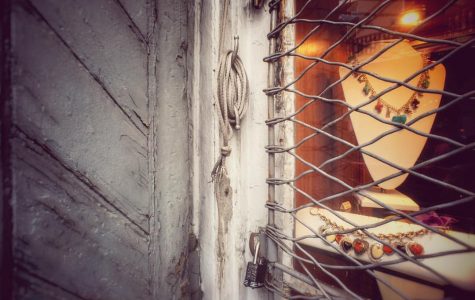 534 Royal St., New Orleans, LA 70130
"Our hand selected collection of jewelry draws admiration from illuminated beauty. Stunning creations of a unique nature are timelessly elegant, successfully balancing ingenuity and classical grace. Since 1969, our meticulously selected jewelry celebrates the mesmerizing mystique and allure of these wondrous works of art."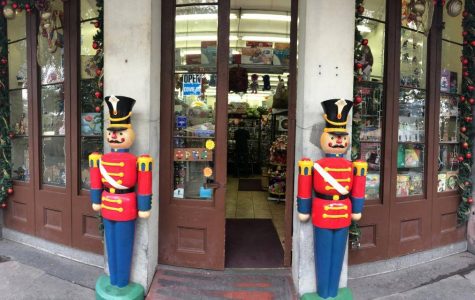 513 St. Ann St., New Orleans, LA 70116
"A family owned toy store that has been in the French Quarter for more than 60 years. The perfect place to find something from everyone, for the young and the young-at-heart."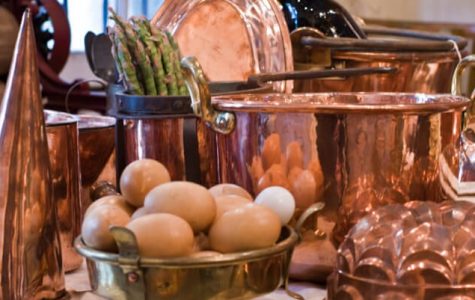 610 Chartres St, New Orleans, LA 70130
"Proprietor Patrick Dunne had an epiphany: New Orleans was known for great food and great antiques — why not combine the two? Over thirty years later Lucullus is still attracting local clientele, sophisticated visitors, and designers from around the world by offering a special source for antique furnishings and decorations especially related to culinary themes."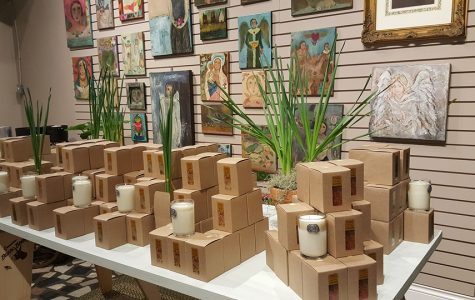 542 St. Peter St., New Orleans, LA 70116
"OMG! candles are made with love in small batches. We use only all-natural American-grown soy wax that is sustainable and clean-burning. For our wicks, we use all-natural cotton wicks that are lead and zinc free. Our essential oils are sourced from the finest providers. We use glass jars as containers which can be reused or recycled."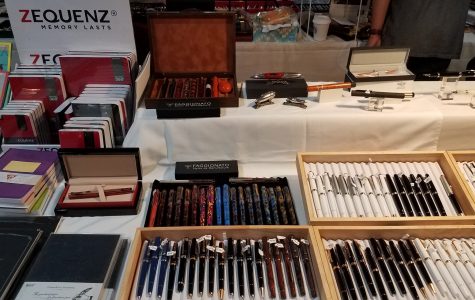 842 Royal St., New Orleans, LA 70130
"Papier Plume is a one stop shop for all your distinctive fine stationary and writing tools. Our very unique selection comes from small manufacturers and artists "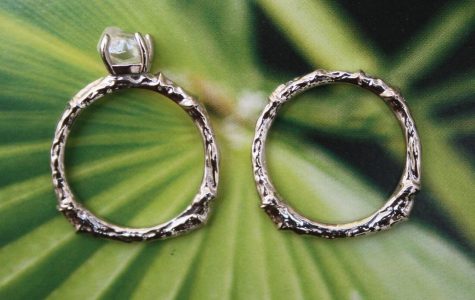 631 Toulouse St., New Orleans, LA 70130
"Porter Lyons believes in preserving culture through design. Porter Lyons is a jewelry and accessory brand created by Ashley Porter. The line debuted in November 2012 in New Orleans, Louisiana. The line has been worn by many celebrities, such as Taylor Swift, Jessica Alba, Jennifer Lawrence and Cameron Diaz and has been featured in Elle and W Magazine."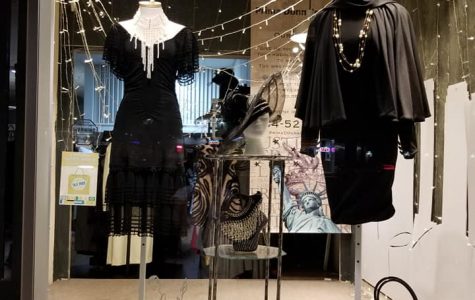 927 Royal St., New Orleans, LA 70116
"Today, you will walk into the new version of our New Orleans store which we refer to as a hybrid boutique. Know for our below retail new formal dresses, we continue to follow the trends with a mix of new, edgy styles, trend consignment pieces and distinctive vintage looks. As the seasons change, so does our store. You will rarely see the same merchandise or store set up."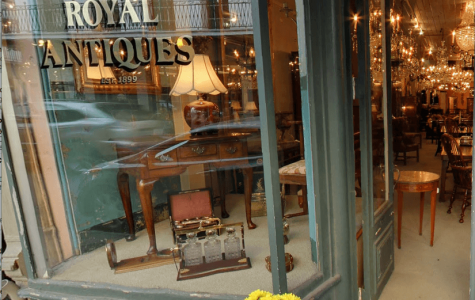 309 Royal St., New Orleans, LA 70130
"We carry Period pieces from England and France, both formal and provincial. We also carry exceptional Mid Century Modern and unique Chinese Antiques. Shipments arrive several times a year. In our store, you will see a wide assortment of antique chandeliers and lighting, as well as fine antique and estate jewelry. "
518 St. Peter St., New Orleans, LA 70116
"Our store is about nostalgia, but more than that it is about growing up in an age of innocence. Our retail store is located on Jackson Square in the heart of the French Quarter in New Orleans at 518 St. Peter St."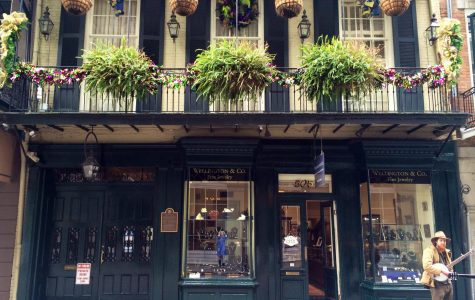 505 Royal St., New Orleans, LA 70130
"Possesses more than half a century of antique, estate and contemporary fine jewelry knowledge and sales experience. Our passion for what we do, combined with our store's warm and inviting atmosphere in the heart of New Orleans' historic French Quarter enables us to provide visitors from around the world with a unique and inviting shopping experience unlike any other!"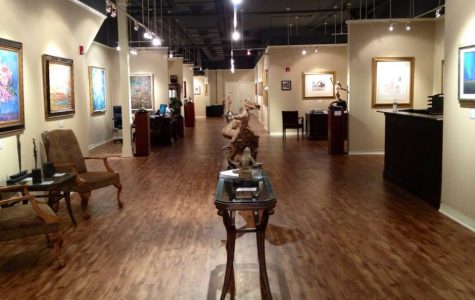 221 Royal St., New Orleans, LA 70130
"Located on Royal Street in the heart of New Orleans historic French Quarter, Windsor Fine Art features an impressive collection of original paintings, works on paper, and sculpture by some of history's most revered artists.  Representing over five centuries of fine art, we specialize in original works from the old masters to the modern masters, as well as a select group of renowned contemporary artists."
©  2018 FINO LLC. All Rights Reserved.