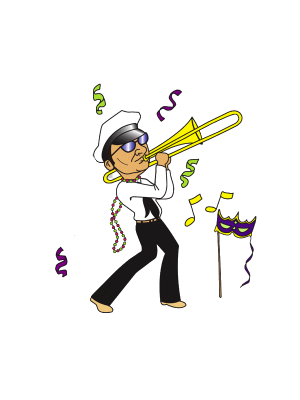 Bowling
Alleys 🎳
Our favorite bowling alleys in NOLA.
3640 Williams Blvd., Kenner, LA 70065
"AMF All Star offers best-in-class bowling and awesome anytime fun—featuring a whopping 64 lanes, a brand-new arcade, billiards, and an on-site Pro Shop that caters both to serious bowlers and those new to the sport."
6601 Jefferson Hwy., Harahan, LA 70123
"Colonial Lanes has 24 bowling lanes, cafe, arcade, and lounge. There's something for the whole family! Call us today to book your party or corporate event. Our full-service snack bar offers great food at low prices all day long. Ask about our daily lunch specials. Order some tasty snacks and drinks, relax, and have a good time."
3016 S. Carrollton Ave., New Orleans, LA 70118
"The Rock'n'Bowl® had become a recognized part of the New Orleans music scene by 1993. In June, I had begun a regular Zydeco night every Thursday and it was met with immediate enthusiasm. That enthusiasm was about to vault me into the national and the international music scene. "
©  2018 FINO LLC. All Rights Reserved.