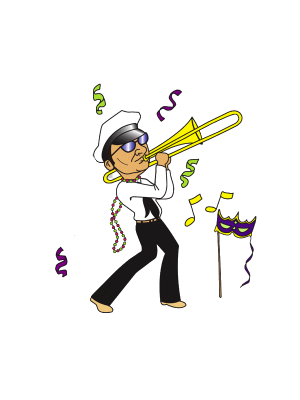 City
Park 🏞️
Your ongoing guide to City Park.
5 Victory Ave., New Orleans, LA 70124
"The 1,300-acre outdoor oasis has enchanted New Orleanians since 1854, making it one of the nation's oldest urban parks.
City Park is what fun is all about in New Orleans. Each year, millions of visitors stroll under the same historic oaks and picturesque moss canopies that served as the backdrop for dances, concerts and even gentlemanly duels for generations. 
Today's City Park offers something for everyone. Stop and smell the roses in the Botanical Garden. Enjoy art in the open-air Besthoff Sculpture Garden. Stroll through the sprawling green space or get active on the park's biking, jogging, and walking paths. Practice your serve on one of 26 tennis courts or hit the links on City Park's new 18-hole golf course. The park also offers a host of family-friendly activities, including the one-of-a-kind antique wooden carousel in the Carousel Gardens Amusement Park ."
7 days a week 10am to 5pm (Last Entry at 4:30pm)
Enter through the Oscar J. Tolmas center
For the ultimate fun in New Orleans, bring the kids to City Park Storyland. "Looking for Fun in New Orleans? Climb aboard Captain Hook's pirate ship, follow Pinocchio into the mouth of a whale or scamper up Jack & Jill's Hill! Fairytales and fantasy come to life before your eyes in City Park's Storyland. This charming theme playground is a child's dream (come true!) filled with 20 larger-than-life storybook sculptures featuring classic fairytale characters."
$4 Per Person; Kids 36" tall & under get free admission, Friends of City Park receive free admission

Paid admission also includes admission to Carousel Gardens Amusement Park. Purchase ride tickets at the ticket booth inside Carousel Gardens.
©  2018 FINO LLC. All Rights Reserved.