Family Fun in New Orleans Week of 02/15/19 – 02/21/19
Welcome to New Orleans
This is another exciting week for Families attending Conventions in New Orleans. It is a week full of family fun and educational things to do. Every week Fun In New Orleans offers a list of the many activities focused on Family Friendly Activities.
These Activities are Family-Focused. They have been conveniently arranged by Festivals & Entertainment, Museums, Sporting Events, and Other Fun Filled Activities occurring this week. Please consider Subscribing to our Monthly Newsletter or Sharing it with your friends. After your visit we'd love to hear about your experiences!

Mardi Gras Parades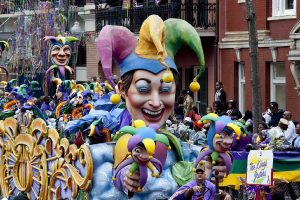 Looking for some Mardi Gras Family Fun in New Orleans? Why not help New Orleans kick off the 2019 Carnival Season?
Each year, the 12th night after Christmas marks the beginning of the Mardi Gras season. Twelfth Night, or the Epiphany, marks the official beginning of the Mardi Gras season on Jan. 6. The king cake debuts on this day, making its way into homes, offices, and parties until Fat Tuesday (March 5, 2019).
Chewbacchus may be over, but the rest of the Mardi Gras season has just begun! Below, we list this week's Mardi Gras parades:
Krewe Bohème:

 Friday, February 15th @ 7PM, French Quarter
Krewe du Vieux: Saturday, February 16th @ 6:30PM, French Quarter
Founded in 1987, born from the ashes of the fabled Krewe of Clones.
The Clones began in 1978, based out of the Contemporary Arts Center. This "Art Parade" became wildly popular for their imaginative and creative street performance art.
They march in the French Quarter on the third Saturday before Fat Tuesday.
The Krewe's historical name, suggested by Don Marshall, paid homage to Le Petit Theatre, one of KdV's earliest supporters.
Krewe du Vieux is an existential culmination of vision and spirituality, not easily described. Our parade brings us together from our everyday lives for one glorious night of love, primitive desires and ecstasy. We bond to the people around us as we playfully exchange smiles, hugs, and the joi de vivre that New Orleans brings to the world.
krewedelusion: Saturday, February 16th @ 7PM, French Quarter
Krewe of Bilge: Saturday, February 16th @ 11AM, Slidell
Krewe Poseidon: Saturday, February 16th @ 6PM, Slidell
Krewe of Little Rascals:

Sunday, February 17th @ Noon, Metairie
Krewe of Slidellians:

 Sunday, February 17th @ 1PM, Slidell
Krewe of Pearl River Lions Club:

 Sunday, February 17th @ 1PM, Slidell
Krewe of Perseus:

 Sunday, February 17th, follows, Slidell
The purpose of the Krewe was (and is) to bring a true Mardi Gras ball,Tableau, and parade to the City of Slidell.
Chartered by the State of Louisiana on April 27,1970, thus making it the oldest Carnival organization in Slidell. We are incorporated as "Beau Geste, Inc." or in English, Graceful Gesture.
Experience photographer and architect Nell Dickerson's photo exhibit "Gone" at the Hermann-Grima House.
Dr. Lisa Thompson's  "Single Black Female" is a two-woman show with rapid-fire comic vignettes. She explores the lives of thirty-something African American middle-class women in urban America as they search for love, clothes, and dignity. This is in a world that fails to recognize them amongst a parade of stereotypical images. This week's performances include Friday, 1/4 through Sunday, 1/6.
Saturdays & Sundays: Jazz Brunch at Commander's Palace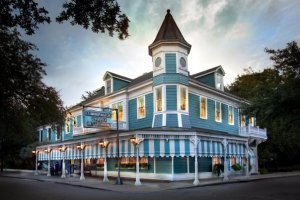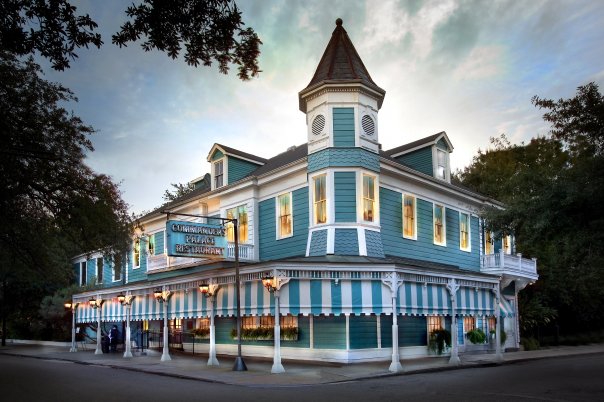 Commander's Palace, nestled in the heart of the historic New Orleans Garden District and steps from the St. Charles Avenue streetcar line, is the birthplace of the Jazz Brunch – a clever response to famous New Orleans traditions, such as "Dinner at Antoine's" and "Breakfast at Brennan's". This is a one-of-a-kind event and is entirely different from what you would get with the lunch and dinner menu here. It features a special menu and Live New Orleans Jazz by the Joe Simon's Jazz Trio.
The following items that you can probably expect to see on the menu are the Turtle Soup, Candy Apple Lacquered Quail, the Creole Gumbo, Pecan Roasted Gulf Fish, Cochon De Lait Eggs Benedict, Buttermilk Biscuits, and Sugarcane & Black Pepper Bacon. Oh, and don't forget the desserts! Get "The Queen of Creole Desserts" known as Creole Bread Pudding Souffle – with a warm whiskey sauce added table side. Both this and the Strawberry Shortcake must be ordered in advance. Also great desserts are Lally's Praline Parfait, as well as the Pecan Pie a la Mode. Here is a sample menu – there's something on here that everyone can enjoy, from age 6 to age 90.
Jazz Brunch Hours:
Saturday 11AM – 1PM
Sunday 10AM – 1:30PM
You'll want to dress nice for this occasion and especially make sure the kids are dressed in their "Sunday best".
The official Dress Code:
Business Attire
Gentlemen should wear jackets
Collared shirts and closed-toe shoes required for gentlemen
No shorts, flip-flops, t-shirts, sweat shirts, or sweat pants
Jeans are discouraged
Of course, they provide complimentary valet service, so that you don't have to worry about parking.
Other Exciting Things Going On for Families Visiting New Orleans
While in New Orleans this week, there are numerous venues include tours such as walking Tours of the French Quarter, Swamp Tours,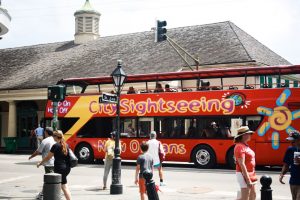 Plantation Tours, Cemetery tours, and many others found under our Tours menu tab.
For Families Visiting New Orleans the fun places to go, the food, and activities are endless. Each week, we provide the Fun Happening This Week in New Orleans offering the Family Friendly activities that can be enjoyed by all members of the family. Come back next week for our updates. Consider following us on Social Media and subscribing to our monthly newsletter, Family Fun In New Orleans!
Come on down as the Cajun French from Louisiana say "Laissez les bons temps rouler", let the good times roll!