Family Fun in New Orleans Week of 03/15 – 03/21/19
Welcome to New Orleans!
The City of New Orleans is a fun destination for families. New Orleans is often called the "Big Easy" and known for Mardi Gras, Jazz music, and its famous French Quarter. But there is another component of the City that is uniquely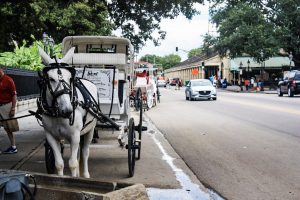 positioned for "Family and Kid Fun in New Orleans"! Indoor and outdoor activities including Sporting Events, Festivals, Parks, Museums, and other events are always available. Each week Fun In New Orleans offers a calendar of events and locations where all these wonderful things can be found. 
Take a few minutes to look around our site, consider subscribing to our Monthly Newsletter, and send us any questions you might have about your visit to our wonderful city.
Sporting Events This Week
March 15th – The Portland Trail Blazers play the New Orleans Pelicans at the Smoothie King Center. The game starts at 7:00 PM. Doors open at 6:00 PM.

Get Tickets

March 16th -The Phoenix Suns play the New Orleans Pelicans at the Smoothie King Center. The game starts at 6:00 PM. Doors open at 5:00 PM. Get Tickets
No video cameras and no professional cameras with lenses longer than 6″. All other cameras are allowed.
Parking is cash only, but we recommend Uber or Lyft, which might save you some money.
Mardi Gras Indians Super Sunday – Sunday, March 17th
If you're bummed about Mardi Gras being over, look to the Mardi Gras Indians! "Super Sunday" is their big event of the year that's outside the actual day of Mardi Gras, and it's totally different from the "Super Sunday" we all know as football fans. The video above is from 2018's Super Sunday.
This is the Sunday right before Saint Joseph's Day, which falls on the 19th this year, a tradition going back several decades. We include a schedule below, but their festivities begin at noon in A.L. Davis Park (at Washington & LaSalle Streets). Here, the Mardi Gras Indians once again dress in their feathers and suits and take to the streets to meet other "gangs".
Nobody is completely certain when the tradition of Mardi Gras Indians "masking" on St. Joseph's night began. However, there have been reports of Indians on St. Joseph's night dating back to before World War I. The custom seems to have come about simply because it was a good opportunity. With all of the Catholic Italians celebrating this holiday in the streets, the Indians were able to blend in and celebrate as well.
The typical annual schedule of the Mardi Gras Indians Super Sunday is as follows:
Begins at noon in A.L. Davis Park at Washington Avenue and LaSalle Street
Starts on LaSalle
Left at Martin Luther King Blvd
Left at Claiborne
Left at Washington Avenue
Ends back at A.L. Davis Park
The daytime parades make the Indians accessible to the general public and allow visitors and locals alike to admire their amazing costumes, crowns, and accessories. If time permits, make it a point to take part in this very unique New Orleans tradition.
Just as a note: Super Sunday, as well as all Indian parades and gatherings, are highly susceptible to last minute cancellations and changes.
CANO Exhibit: Landscapes and Monsters @ Crevasse 22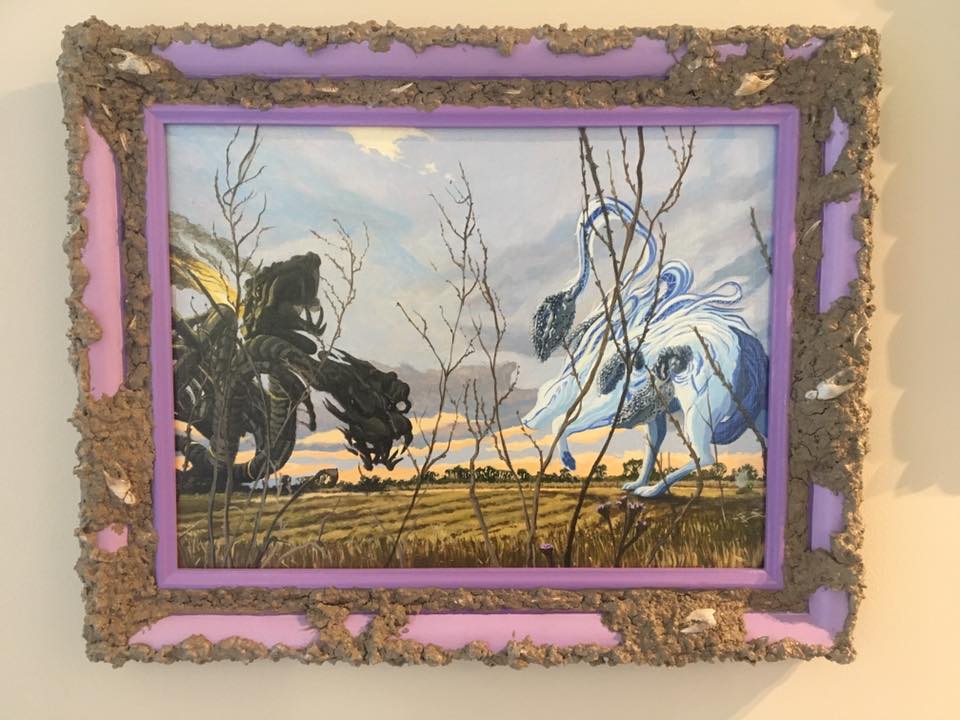 "Landscapes and Monsters" explores the beauty of southeastern Louisiana's natural landscape as well as the ecological threats facing St. Bernard Parish due to coastal erosion and rising sea levels.
It is the sixth presentation of work by Louisiana artists at Crevasse 22 | River House, a sculpture garden andart center at 8122 Saro Lane in Poydras, Louisiana.
"Landscapes and Monsters" opened up on October 28, 2018 and will run through September 2019.
YLC Wednesday at the Square @ Lafayette Square
Music is synonymous with New Orleans Family Fun. Bring your family to the YLC Wednesday at the Square!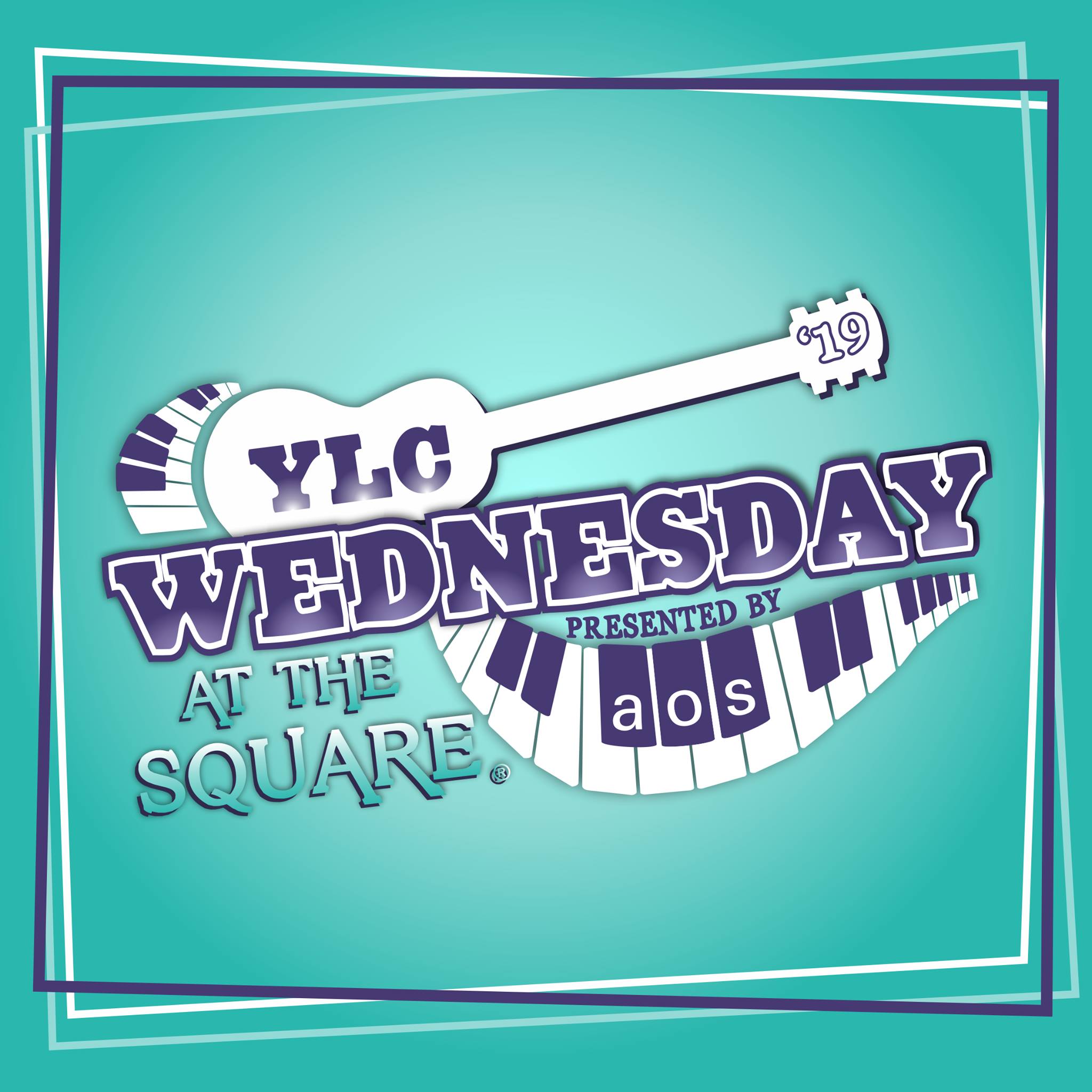 Located off St. Charles Avenue across from Gallier Hall, this event occurs every Wednesday, March 20th – May 22nd. It's a free, 10-concert music series in the heart of New Orleans' Central Business District.
Proceeds from food and drink sales benefit the Young Leadership Council's community service projects, designed not only to improve the quality of life in the Greater New Orleans area but also to foster leadership skills in young professionals.
Parking is available at metered spots around the downtown area. There are also a number of downtown office buildings that have open parking garages for a fee.
Cost: Tickets, Food, & Drink
The concert series is free and open to the public, supported by sponsors and food and drink sales.
Outside food and beverages are prohibited. All food and beverage is available for purchase, at designated booths at the square, using tickets. Tickets can be purchased at each concert with cash or credit card, but may not be purchased in advance.
March 20th – Big Sam's Funky Nation (6:30PM) + RumpleSTEELskin (5PM)
Other Exciting Things Going On for Families Visiting New Orleans
While in New Orleans this week, there are numerous venues include tours such as walking Tours of the French Quarter, Swamp Tours,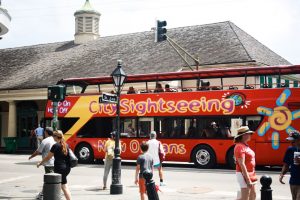 Plantation Tours, Cemetery tours, and many others found under our Tours menu tab.
For Families Visiting New Orleans the fun places to go, the food, and activities are endless. Each week, we provide the Fun Happening This Week in New Orleans offering the Family Friendly activities that can be enjoyed by all members of the family. Come back next week for our updates. Consider following us on Social Media and subscribing to our monthly newsletter, Family Fun In New Orleans!
Come on down as the Cajun French from Louisiana say "Laissez les bons temps rouler", let the good times roll!