Family Fun in New Orleans Week of 03/22 – 03/28/19
Welcome to New Orleans!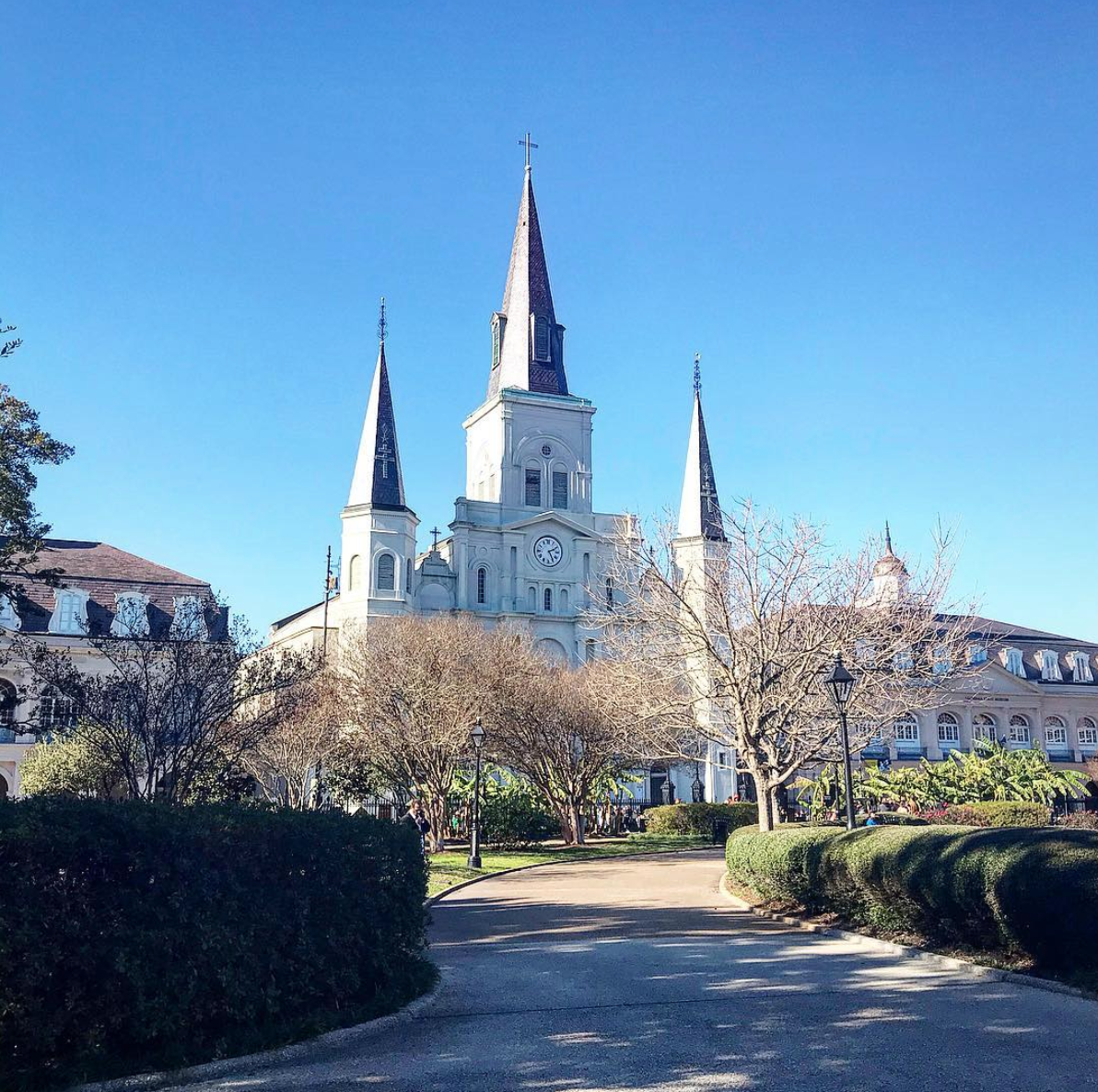 This is another exciting week for Families attending Conventions in New Orleans. It is a week full of family fun and educational things to do, for kids and parents of all ages.
Every week Fun In New Orleans offers a list of the many activities focused on Family Friendly Activities. These Activities are Family-Focused.
They have been conveniently arranged by Festivals & Entertainment, Museums, Sporting Events, and Other Fun Filled Activities occurring this week.
Please consider Subscribing to our Monthly Newsletter or Sharing it with your friends. After your visit we'd love to hear about your experiences!"
Sporting Events This Week
SEC Gymnastics Championship – March 23rd @ 3PM
Our Smoothie King Center isn't just the home of the New Orleans Pelicans. It also hosts other family-focused events, from other sporting events to concerts to shows.
On Saturday, March 23rd, the Southeastern Conference will host the 2019 SEC Gymnastics Championship here! This is very historical for the SEC Gymnastics Championship, as it will mark the first time that this event will take place in the state of Louisiana.
SEC Commissioner Greg Sankey on this 2019 event: "New Orleans has a rich tradition of hosting championship events in all sports and the SEC is proud to have played a significant role in that legacy. The SEC Gymnastics Championship is annually a preview of competition at the national championship meet, and we know this will be another successful event that will produce life-long memories for our student-athletes, coaches and fans in the sport of gymnastics."
The event starts at 3PM. Buy tickets here.
NBA – New Orleans Pelicans Games
March 24th – The Houston Rockets play the New Orleans Pelicans at the Smoothie King Center. The game starts at 6:00 PM. Doors open at 5:00 PM.

Get Tickets

March 26th – The Atlanta Hawks play the New Orleans Pelicans at the Smoothie King Center. The game starts at 7:00 PM. Doors open at 6:00 PM. Get Tickets
March 28th -The Sacramento Kings play the New Orleans Pelicans at the Smoothie King Center. The game starts at 7:00 PM. Doors open at 6:00 PM. Get Tickets
No video cameras and no professional cameras with lenses longer than 6″. All other cameras are allowed.
Parking is cash only, but we recommend Uber or Lyft, which might save you some money.
Fête Francaise – March 23rd 
Location and time: 821 General Pershing Street (Corner of Magazine Street), 11AM-5PM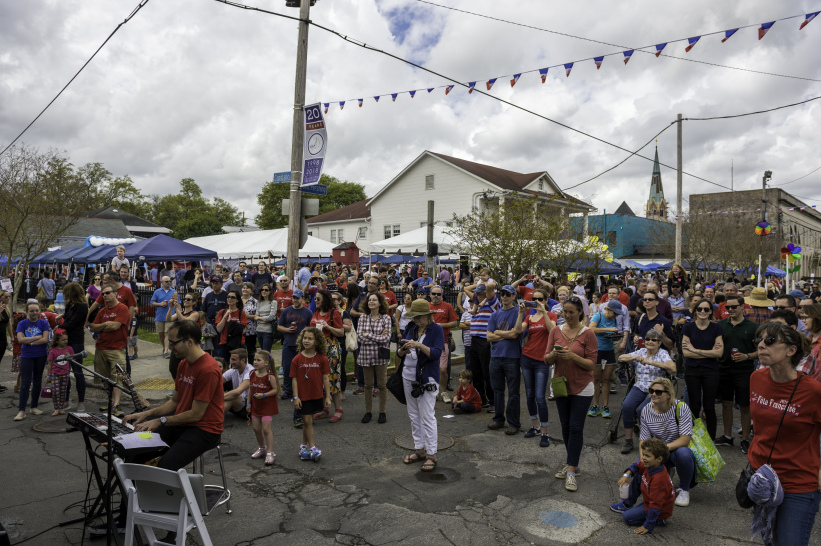 New Orleans is the most French city in the United States, and what better way to be French than to celebrate cheese! 2019 marks 20 years that this annual festival has been going on.
Fête Française is a free outdoor festival hosted annually by Ecole Bilingue de la Nouvelle-Orléans at our uptown campus off of Magazine Street. Our Fête carries the distinction of being the only true French festival in New Orleans.
In addition to serving as the school's largest fundraiser, this fun family event celebrates all things uniquely French and helps to keep the Francophone heritage alive and well in New Orleans and Louisiana through a variety of food, music, art, entertainment, children's activities and more.
Featured this year is their largest ever lineup of New Orleans' top musicians and restaurants, Le Marché of artistic vendors, Le Jardin de Bière, special VIP wristbands, and so much more. This year's theme will be the famed "Tour de France" so gear up for a day filled with French culture, music, dancing, cuisine… and come ride with them! More information.
YEP Fest 2019 presented by Iberia Bank – March 24th 
Location and time: 1600 block of Oretha Castle Haley Blvd; 11AM – 4PM
Get ready for some all-ages family-friendly competition, fun, food, music, and entertainment in New Orleans.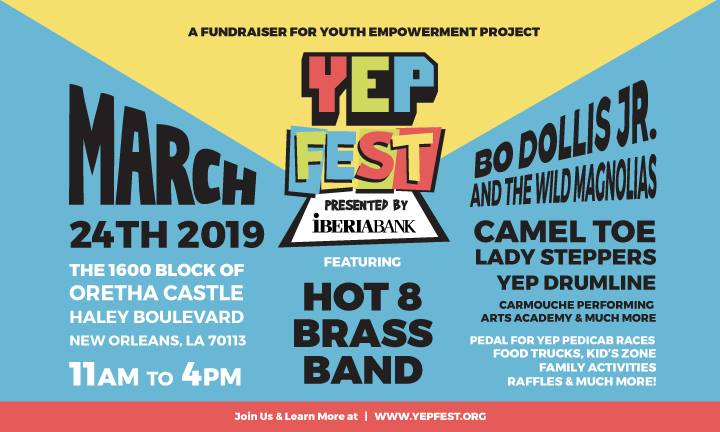 This Sunday, the Youth Empowerment Project's (YEP's) 3rd Annual Fundraiser, YEP Fest presented by IBERIABANK featuring Pedal for YEP, is an afternoon of fun, competitive pedicab races among sponsoring businesses, as well as a festival for all New Orleanians to enjoy live music, entertainment, raffle giveaways, food trucks and drinks!
Our New Orleans community will come together for the races and generate support by sponsoring their favorite pedicab team online. Awards and prizes will be presented throughout the day. Participants are of all ages.
By coming out and supporting this festival, you're supporting YEP's work for our city's most vulnerable children and young adults. The organization provides FREE educational, mentoring, employment readiness and enrichment programming to young people between the ages of 7-24. More information.
Tennessee Williams/New Orleans Literary Festival – March 27th through 31st

New Orleans has always been an enchanting place for artists and writers. Many books were inspired by the experiences of many artists in New Orleans. Earning several awards and accolades, the Tennessee Williams/New Orleans Literary Festival is happening from March 27th – March 31st.
The Festival's mission is threefold: to serve the community through educational, theatrical, literary, and musical programs; to nurture, support, and showcase regional, national and international writers, actors, musicians, and other artists; to honor the creative genius of Tennessee Williams, who considered this city his spiritual home.
Accomplishments
Brings more than 130 authors, actors, and musicians to the Festival for our five-day event.
Provides professional writing education to more than 200 area students.
Supports year-round literary programs in the community.
Nurtures up-and-coming literary and theatrical talent through our contests and readings, which bring in more than 1,700 poems, short stories, and one-act plays.
Creates a total economic impact of 1 million dollars during the five-day event.
For 2019, there are several events going on, from their Writer's Craft Series to their Literary Discussion Series, from Theater events to Special events, and of course Walking Tours. Depending on how much into literature you or other family members are, this is a fun, intellectual, family-focused event with something for everybody to enjoy, from the young kids to the kids at heart. Event info and other info.
CANO Exhibit: Landscapes and Monsters @ Crevasse 22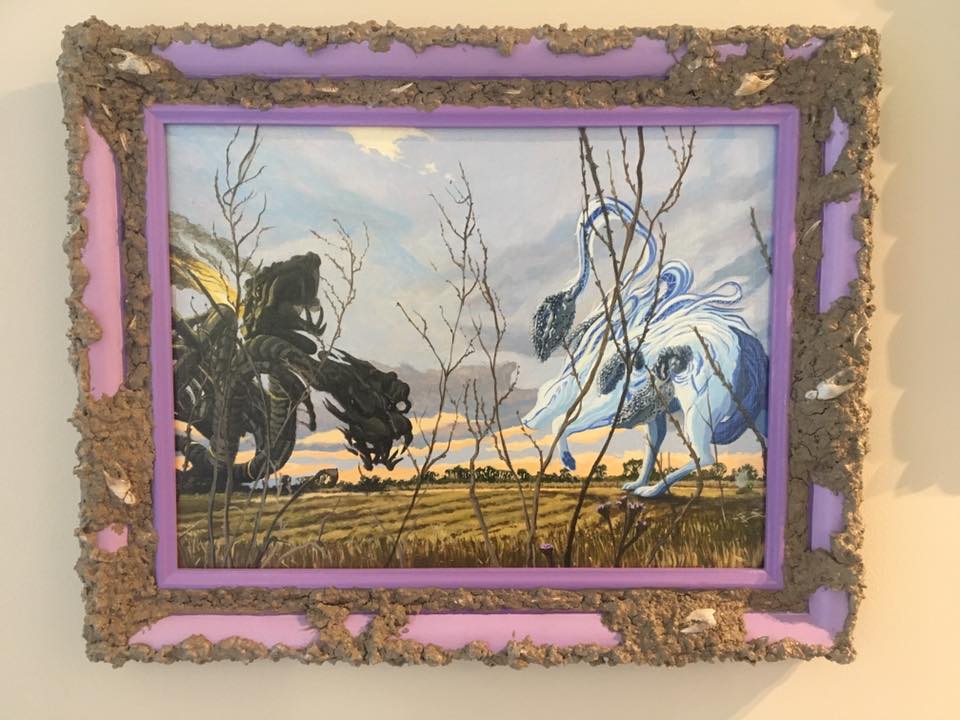 "Landscapes and Monsters" explores the beauty of southeastern Louisiana's natural landscape as well as the ecological threats facing St. Bernard Parish due to coastal erosion and rising sea levels.
It is the sixth presentation of work by Louisiana artists at Crevasse 22 | River House, a sculpture garden andart center at 8122 Saro Lane in Poydras, Louisiana.
"Landscapes and Monsters" opened up on October 28, 2018 and will run through September 2019.
YLC Wednesday at the Square @ Lafayette Square
March 27th – Flow Tribe (6:30 pm) + Robin Barnes and the Fiyabirds (5 pm)
Music is synonymous with New Orleans Family Fun. Bring your family to the YLC Wednesday at the Square!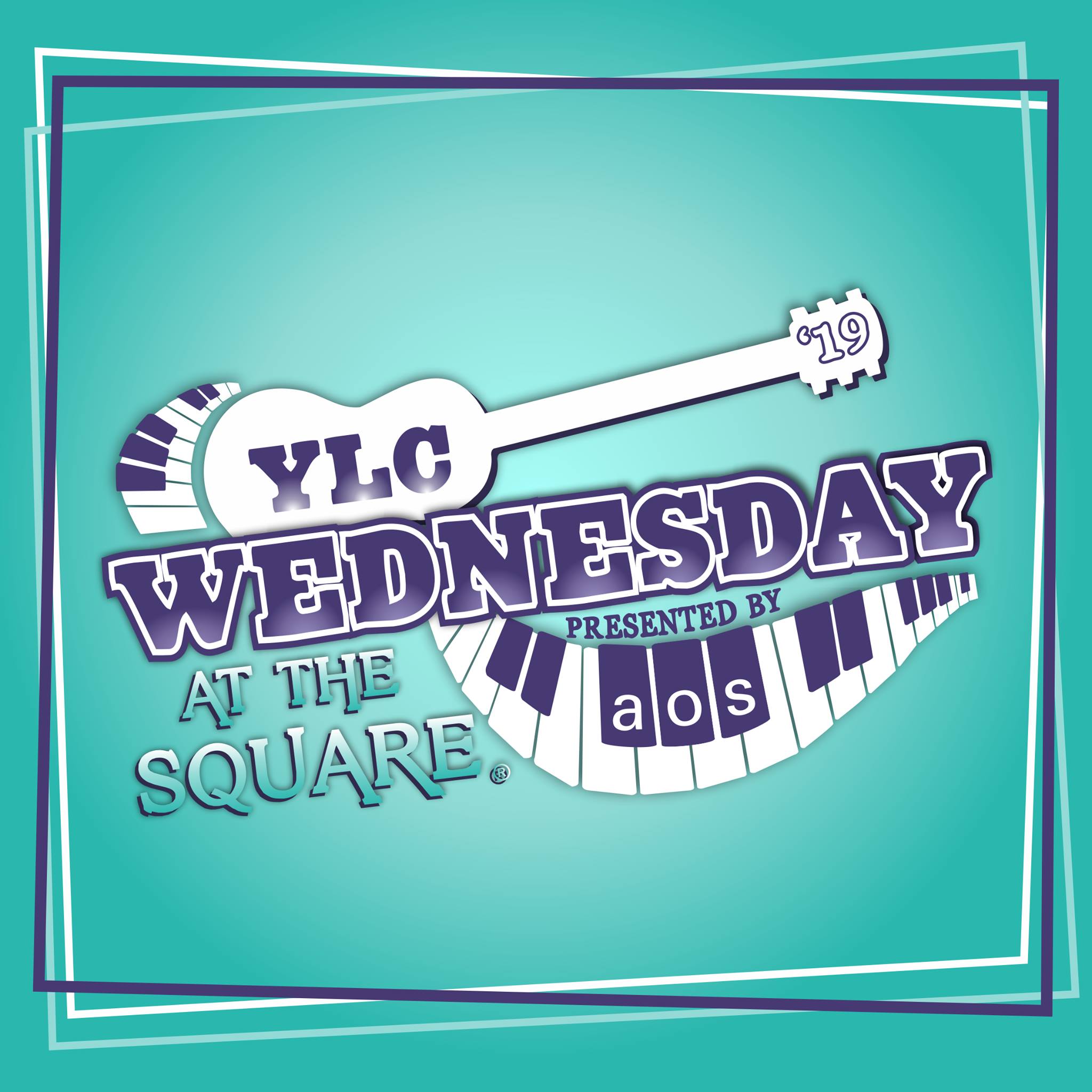 Located off St. Charles Avenue across from Gallier Hall, this event occurs every Wednesday, March 20th – May 22nd. It's a free, 10-concert music series in the heart of New Orleans' Central Business District.
Proceeds from food and drink sales benefit the Young Leadership Council's community service projects, designed not only to improve the quality of life in the Greater New Orleans area but also to foster leadership skills in young professionals.
Parking is available at metered spots around the downtown area. There are also a number of downtown office buildings that have open parking garages for a fee.
Cost: Tickets, Food, & Drink
The concert series is free and open to the public, supported by sponsors and food and drink sales.
Outside food and beverages are prohibited. All food and beverage is available for purchase, at designated booths at the square, using tickets. Tickets can be purchased at each concert with cash or credit card, but may not be purchased in advance.
Other Exciting Things Going On for Families Visiting New Orleans
While in New Orleans this week, there are numerous venues include tours such as walking Tours of the French Quarter, Swamp Tours,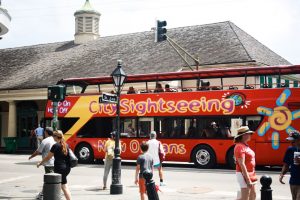 Plantation Tours, Cemetery tours, and many others found under our Tours menu tab.
For Families Visiting New Orleans the fun places to go, the food, and activities are endless. Each week, we provide the Fun Happening This Week in New Orleans offering the Family Friendly activities that can be enjoyed by all members of the family. Come back next week for our updates. Consider following us on Social Media and subscribing to our monthly newsletter, Family Fun In New Orleans!
Come on down as the Cajun French from Louisiana say "Laissez les bons temps rouler", let the good times roll!