Family Fun in New Orleans Week of 03/29 – 04/04
Welcome to New Orleans!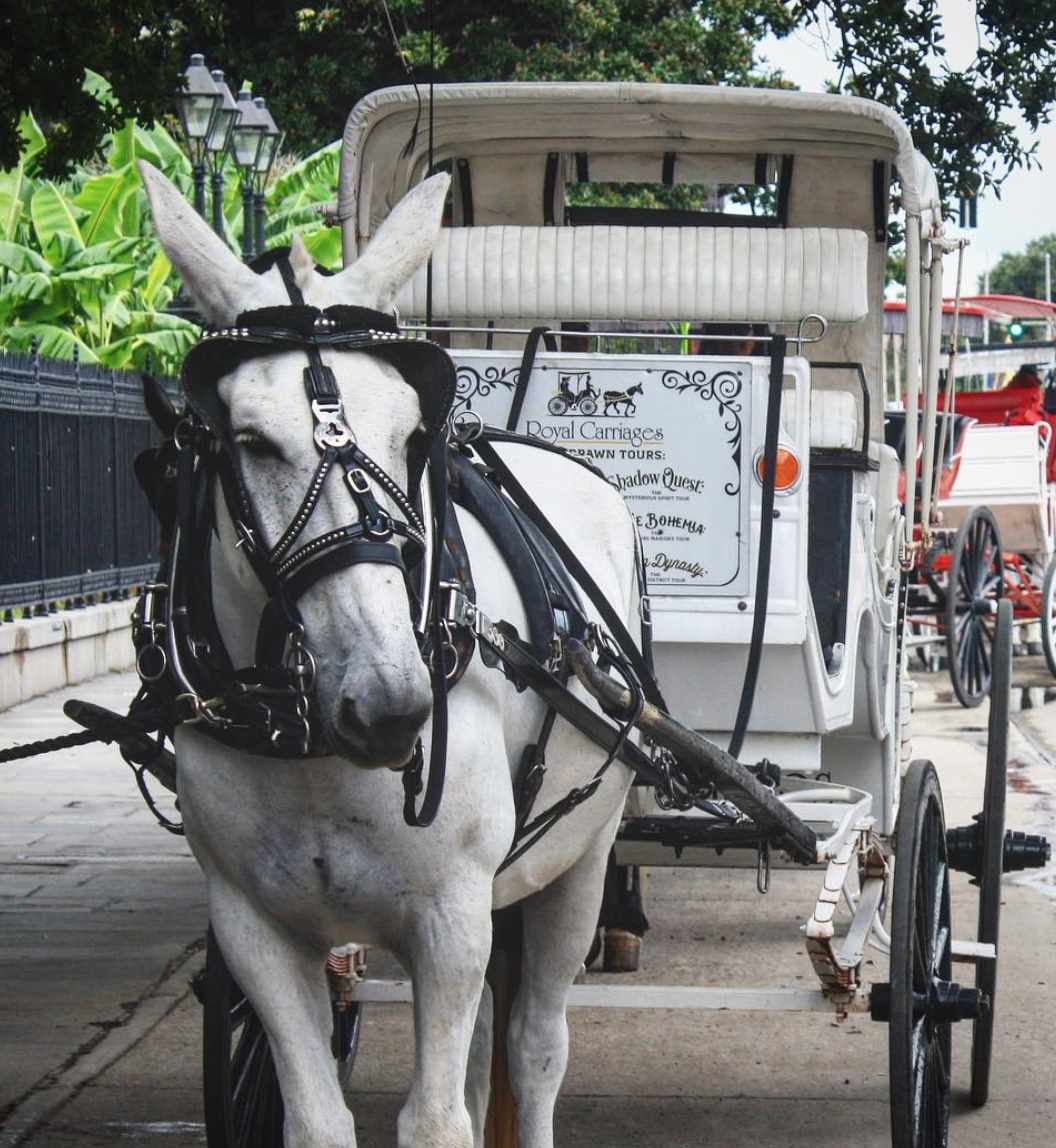 The City of New Orleans is a fun destination for families. New Orleans is often called the "Big Easy" and known for Mardi Gras, Jazz music, and its famous French Quarter.
But there is another component of the City that is uniquely positioned for "Family and Kid Fun in New Orleans"! Indoor and outdoor activities including Sporting Events, Festivals, Parks, Museums, and other events are always available.
Each week Fun In New Orleans offers a calendar of events and locations where all these wonderful things can be found. 
Take a few minutes to look around our site, consider subscribing to our Monthly Newsletter, and send us any questions you might have about your visit to our wonderful city.
Hogs for the Cause – March 29th – 30th 
Location: UNO Lakefront Arena | Doors Open: Friday @ 3:30PM, Saturday @ 11AM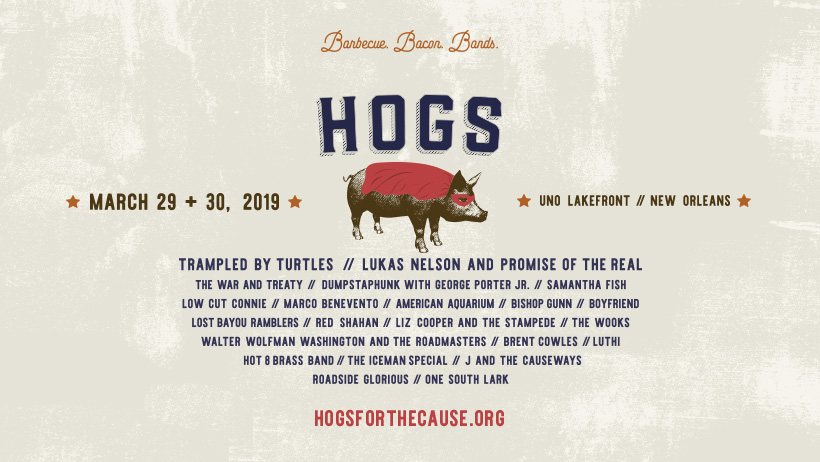 Pork + Beer + Music = Hogs For The Cause. This event is a noble cause that is geared towards helping families with pediatric brain cancer under the banner of the Pig in America's favorite festival city New Orleans.
This year, 90 teams have entered to compete across multiple categories: Ribs, Whole Hog, Pork Shoulder, and Porkpourri.  Plus, the addition of Bacon Night brings a whole new level of scrumptious madness to the competition with a Friday night winner being crowned the Bacon King (or Queen)!
Both New Orleans musicians and national musical acts will keep you dancing all weekend long to whet your appetite to try every food option from Alabama white sauce to cracklin cochon de lait nachos. On Friday night, we celebrate glorious bacon at Bacon Night, while Saturday is the main event. Join us for the tastiest BBQ festival in New Orleans! Check out the lineup here.
General admission ranges from $30 to $100.Children ages 10 and under are free! There are several VIP options as well that feature perks such as front-of-stage viewing, private restrooms, and re-entry access. Buy Your Tickets Here.
NBA Games @ Smoothie King Center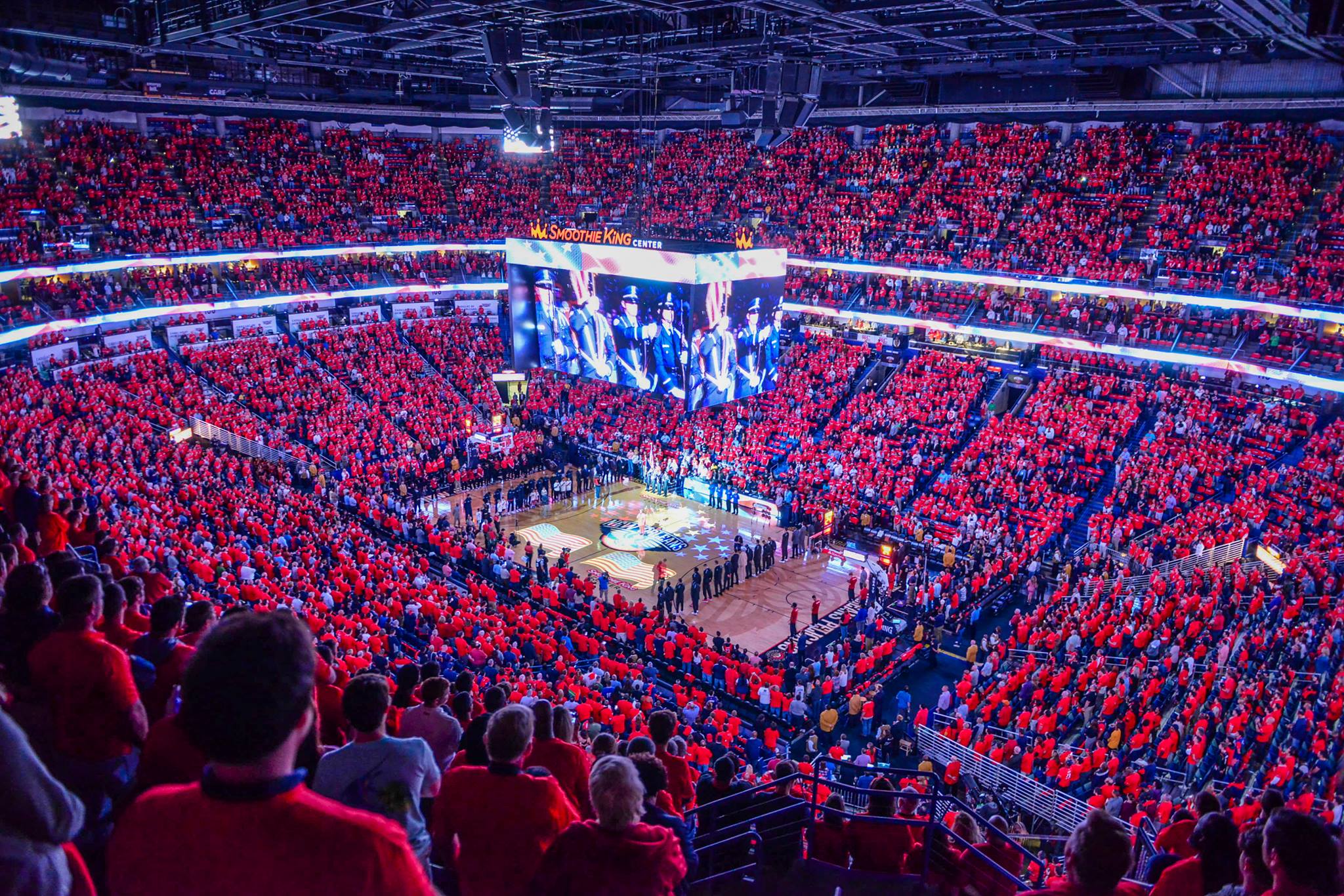 There are 2 games going on this week at the Smoothie King Center. It's always a fun time! Meet fellow fans and bring your kids along for the excitement! The Pelicans Play the Los Angeles Lakers on Friday 03/31 (Tickets) @ 5PM (doors open @ 4PM) and the Charlotte Hornets on Wednesday, 04/03 (Tickets) @ 7PM (doors open @ 6PM).
Parking is cash only, but we recommend Uber or Lyft, which might save you some money. It's especially handy if you don't carry much cash!
Jeff Dunham: Passively Aggressive Tour – March 29th 
Location: Smoothie King Center | Event starts at 7PM

Comedian Jeff Dunham has announced the spring leg of his "PASSIVELY AGGRESSIVE" Tour, with his delightfully twisted cohorts; Peanut, Walter, José Jalapeño, Bubba J, and of course, Achmed the Dead Terrorist.  The 56-city tour, which includes stops in the US and Canada will unveil a brand-new character… Or three!
Dunham has built an entertainment empire over years of non-stop touring and innovation. With 10 million followers on Facebook and 1.8 million YouTube subscribers amassing over a billion views, Jeff has carved out his own unique space in the comedy world leading to record-breaking viewership with his comedy specials on Comedy Central and NBC.  His astonishing arena packing power has put him on par with major music acts like Kendrick Lamar and Bruno Mars.
Dunham's most recent stand-up special filmed in Ireland, "Relative Disaster," features Dunham along with his ill-behaved and slightly demented posse of characters for a hilarious skewering of family and politics. Relative Disaster is now streaming on Netflix. Buy Tickets Here.
Monster Jam – March 30th 
Location: Mercedes-Benz Superdome | Event starts at 7PM
Monster Jam® is adrenaline-charged family entertainment providing jaw-dropping displays and gravity-defying feats that promises to always leave fans entertained.  Monster Jam events feature some of the most recognizable trucks in the world including Grave Digger®, Max-D, El Toro Loco® and many more. It's definitely an event for the whole family, and one your kids will love!
Our world-class drivers push these perfectly engineered Monster Jam trucks to their limits in Freestyle, "2-Wheel Skills" and Racing competitions that will put families on the edge of their seats and leave them craving more of this unexpected, unscripted and unforgettable event! Buy Tickets Here.
FEATURING
Black Pearl
Black Stallion
Dragon
El Toro Loco
Grave Digger
Jester
Kraken
Megalodon
Monster Energy
Over Bored
Overkill Evolution
Whiplash
TBD
*TRUCKS/DRIVERS SUBJECT TO CHANGE
The Mercedes-Benz Superdome uses walk-through metal detectors at all entry gates to enhance safety and security at public ticketed events. Prior to entering guests are asked to remove cell phones, keys, cameras, and other large metal objects, and place them in the security bins. Do not remove belts, coins, jackets, wallets, watches or small jewelry.
83rd Annual Spring Fiesta & Historic Home Tours: March 30th – 31st 

Held two different weekends this Spring, the historic homes are usually not open to the public. They will be part of this year's tours! Experience the grandeur of the past as you're walking through these historic French Quarter, Garden District, and Uptown treasures. Tickets and Website.
A leader in cultural tourism since 1937, the New Orleans Spring Fiesta Association is a non-profit organization with a simple mission:
"To preserve and share the cultural heritage of New Orleans, to promote the preservation of the region's history and historic architecture, and to educate others regarding the importance of that history."
Saturday, March 30 2019
10AM: French Quarter Walking Tour I 
Advanced Purchase $15 or Day of Purchase $20
Begins at 826 St. Ann Street
1PM – 4PM: Uptown Home Tour I 
Advance Purchase $25 or Day of Purchase $30
Begins at 826 St. Ann Street
Sunday, March 31, 2019
10AM: French Quarter Walking Tour II
Advance Purchase $15 or Day of Purchase $20
Begins at 826 St. Ann Street
11AM – 2PM: Luncheon at Antoine's Restaurant including the French Quarter Home Tour I
$80 combined ticket. Advanced purchase required by March 22, 2019.
Begins at 713 Saint Louis St.
1PM – 4PM: French Quarter Home Tour I 
Advance Purchase $25 or Day of Purchase $30
Begins at 826 St Ann Street
YLC Wednesday at the Square @ Lafayette Square
April 3rd – Irma Thomas (6:30 pm) + Johnny Sansone (5 pm)
Music is synonymous with New Orleans Family Fun. Bring your family to the YLC Wednesday at the Square!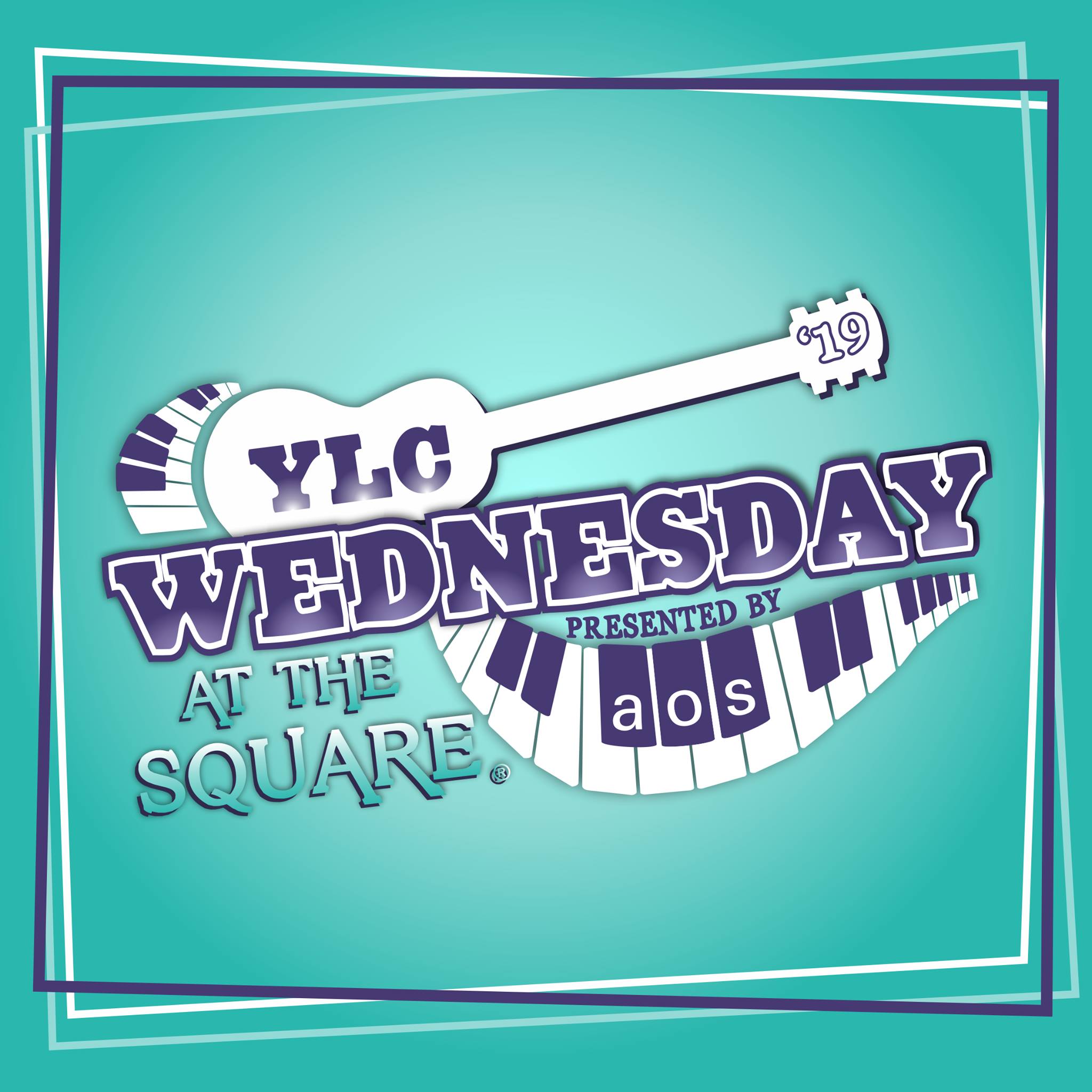 Located off St. Charles Avenue across from Gallier Hall, this event occurs every Wednesday, March 20th – May 22nd. It's a free, 10-concert music series in the heart of New Orleans' Central Business District.
Proceeds from food and drink sales benefit the Young Leadership Council's community service projects, designed not only to improve the quality of life in the Greater New Orleans area but also to foster leadership skills in young professionals.
Parking is available at metered spots around the downtown area. There are also a number of downtown office buildings that have open parking garages for a fee.
Cost: Tickets, Food, & Drink
The concert series is free and open to the public, supported by sponsors and food and drink sales.
Outside food and beverages are prohibited. All food and beverage is available for purchase, at designated booths at the square, using tickets. Tickets can be purchased at each concert with cash or credit card, but may not be purchased in advance.
City Putt – City Park
There's a great spot for mini golf in New Orleans, and it's right in City Park! Fun for the whole family and one of the best activities for kids.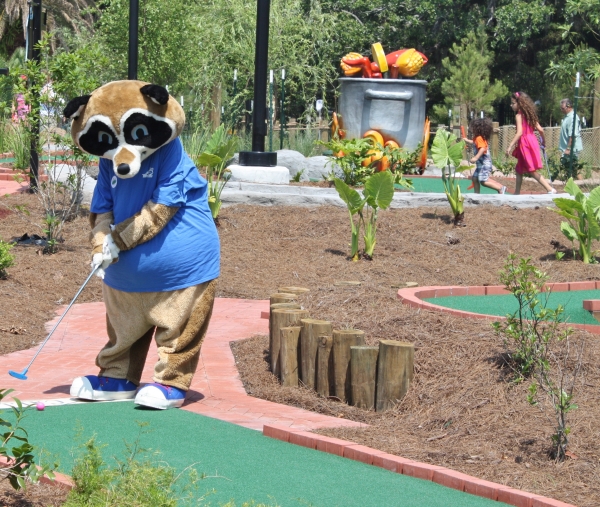 City Putt is a 36-hole mini golf complex with two courses.
The Louisiana Course highlights cultural themes and cities from around the state.
The New Orleans Course showcases streets and iconic themes from around the city, with signs detailing the city's historic sites at each hole.
City Putt is 100 percent ADA accessible and located on Victory Drive across from the entrance to Carousel Gardens, Storyland and the Botanical Garden.
Ticket Prices:
Ages 13+ $9
Children (4-12) $7
Second round in same visit Adult $5
Second round in same visit child $11
Children (0-3) Free
Click here to purchase tickets.
In the late spring of 2017, both courses' greens were replaced making the complex look brand new!
A BIG thanks to New Orleans course sponsor Stanley W. Ray Jr. Philanthropic & Civic Trust and the Louisiana course sponsor Hahn Enterprises, Inc.
Looking for a unique location for a birthday party or special event? City Putt is the only mini golf complex in New Orleans! City Putt's Clubhouse has two party rooms available to rent and birthday/event packages available. For more information or to book a room for a birthday party, call (504) 483-9458. For more information on coming to City Putt on Field Trip, click here.
Buy your tickets here!
For City Putt rentals, please visit this link or email wmorris@nocp.org with questions.
Tennessee Williams/New Orleans Literary Festival – March 27th through 31st

New Orleans has always been an enchanting place for artists and writers. Many books were inspired by the experiences of many artists in New Orleans. Earning several awards and accolades, the Tennessee Williams/New Orleans Literary Festival is happening from March 27th – March 31st.
The Festival's mission is threefold: to serve the community through educational, theatrical, literary, and musical programs; to nurture, support, and showcase regional, national and international writers, actors, musicians, and other artists; to honor the creative genius of Tennessee Williams, who considered this city his spiritual home.
Accomplishments
Brings more than 130 authors, actors, and musicians to the Festival for our five-day event.
Provides professional writing education to more than 200 area students.
Supports year-round literary programs in the community.
Nurtures up-and-coming literary and theatrical talent through our contests and readings, which bring in more than 1,700 poems, short stories, and one-act plays.
Creates a total economic impact of 1 million dollars during the five-day event.
For 2019, there are several events going on, from their Writer's Craft Series to their Literary Discussion Series, from Theater events to Special events, and of course Walking Tours. Depending on how much into literature you or other family members are, this is a fun, intellectual, family-focused event with something for everybody to enjoy, from the young kids to the kids at heart. Event info and other info.
August 31st, 2018 – December 31st, 2019 – "We Love You, New Orleans" @ The Cabildo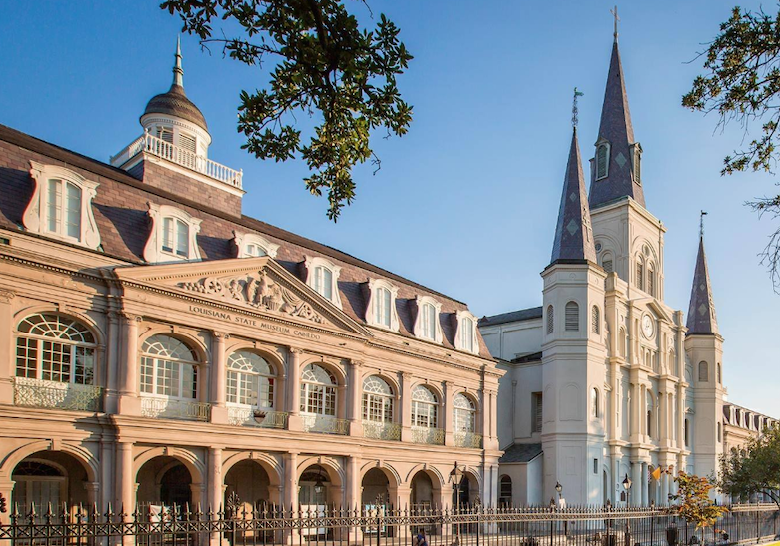 Your visit to New Orleans' historic French Quarter would not be complete without a stop at Jackson Square, which is where you will find the Cabildo. This elegant Spanish colonial building neighbors St. Louis Cathedral and houses many rare artifacts of America's history.
In commemoration of the city's 300th anniversary, the Louisiana State Museum debuted a new exhibition, We Love You, New Orleans!, celebrating people, places, and things that are quintessentially New Orleans including Sidney Bechet's saxophone, a Mardi Gras Indian suit, memorabilia from Pontchartrain Park, and a K&B sign, among other things.
Hours are Tuesdays – Saturdays, 10AM – 4:30PM.
Ticket Info:
Adults – $9
Students, senior citizens, active military – $7
Children 6 and under – Free
Groups of 15 or more (with reservations) – 20 % discount
School Groups (with reservations) – Free
Purchase tickets for two or more museums – 20 % discount
AAA membership discount – 10 % discount
You can learn more about the Cabildo and this event here!
Saturdays & Sundays: Jazz Brunch at Commander's Palace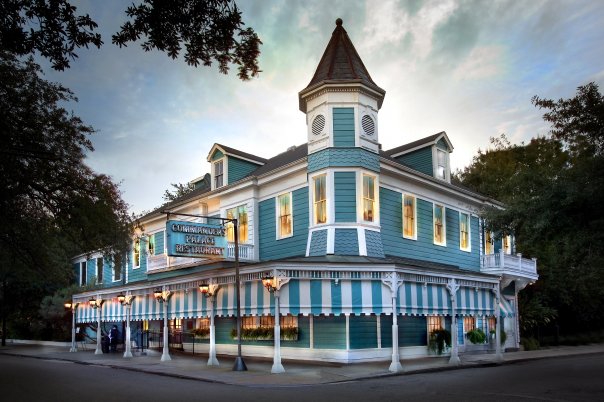 Commander's Palace, nestled in the heart of the historic New Orleans Garden District and steps from the St. Charles Avenue streetcar line, is the birthplace of the Jazz Brunch – a clever response to famous New Orleans traditions, such as "Dinner at Antoine's" and "Breakfast at Brennan's". This is a one-of-a-kind event and is entirely different from what you would get with the lunch and dinner menu here. It features a special menu and Live New Orleans Jazz by the Joe Simon's Jazz Trio.
The following items that you can probably expect to see on the menu are the Turtle Soup, Candy Apple Lacquered Quail, the Creole Gumbo, Pecan Roasted Gulf Fish, Cochon De Lait Eggs Benedict, Buttermilk Biscuits, and Sugarcane & Black Pepper Bacon. Oh, and don't forget the desserts! Get "The Queen of Creole Desserts" known as Creole Bread Pudding Souffle – with a warm whiskey sauce added table side. Both this and the Strawberry Shortcake must be ordered in advance. Also great desserts are Lally's Praline Parfait, as well as the Pecan Pie a la Mode. Here is a sample menu – there's something on here that everyone can enjoy, from age 6 to age 90.
Jazz Brunch Hours:
Saturday 11AM – 1PM
Sunday 10AM – 1:30PM
You'll want to dress nice for this occasion and especially make sure the kids are dressed in their "Sunday best".
The official Dress Code:
Business Attire
Jackets are preferred for gentlemen
Collared shirts and closed-toe shoes required for gentlemen
No shorts, flip-flops, t-shirts, sweat shirts, or sweat pants
Jeans are discouraged
Of course, there is complimentary valet service provided, so that you don't have to worry about parking.
Other Exciting Things Going On for Families Visiting New Orleans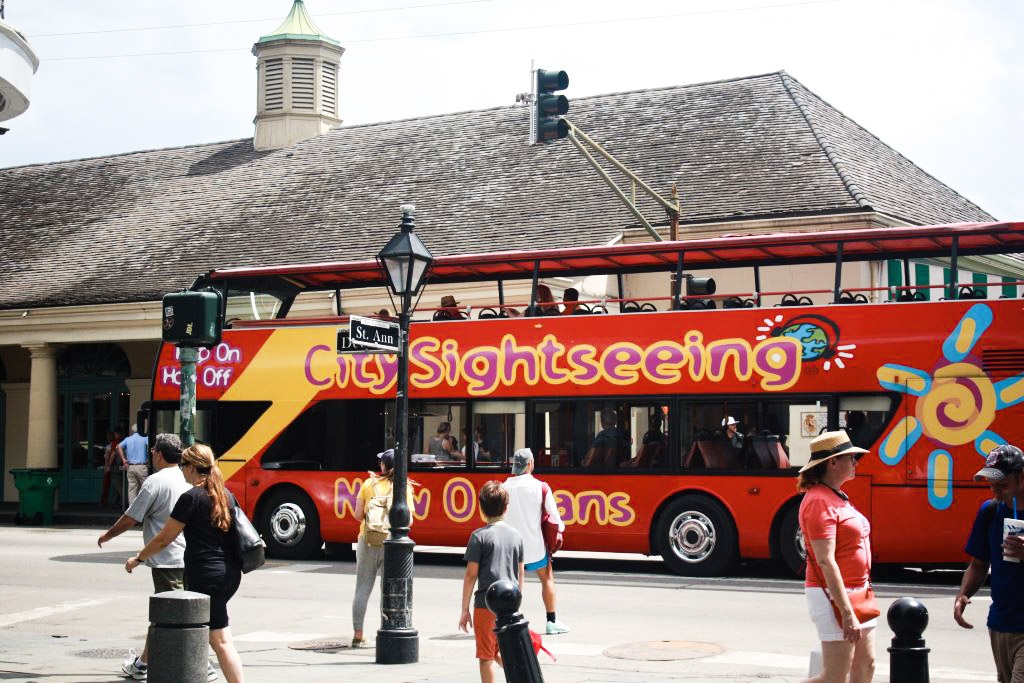 While in New Orleans this week, there are numerous venues include tours such as walking Tours of the French Quarter, Swamp Tours,
Plantation Tours, Cemetery tours, and many others found under our Tours menu tab.
For Families Visiting New Orleans the fun places to go, the food, and activities are endless. Each week, we provide the Fun Happening This Week in New Orleans offering the Family Friendly activities that can be enjoyed by all members of the family. Come back next week for our updates. Consider following us on Social Media and subscribing to our monthly newsletter, Family Fun In New Orleans!
Come on down as the Cajun French from Louisiana say "Laissez les bons temps rouler", let the good times roll!