Family Fun in New Orleans Week of 04/05 – 04/11/19
Welcome to New Orleans!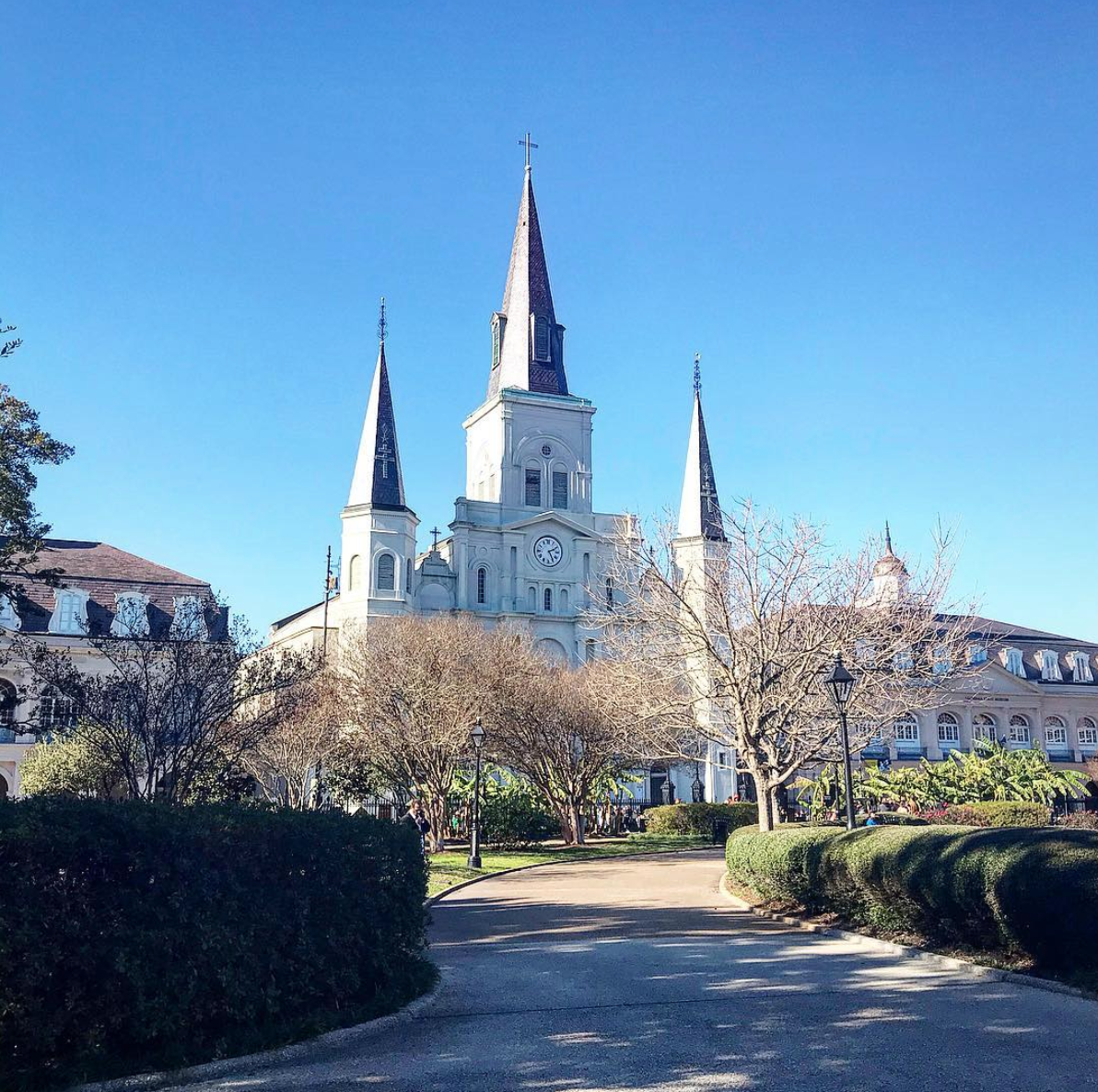 This is another exciting week for Families attending Conventions in New Orleans. It is a week full of family fun and educational things to do, for kids and parents of all ages.
Every week Fun In New Orleans offers a list of the many activities focused on Family Friendly Activities. These Activities are Family-Focused.
They have been conveniently arranged by Festivals & Entertainment, Museums, Sporting Events, and Other Fun Filled Activities occurring this week.
Please consider Subscribing to our Monthly Newsletter or Sharing it with your friends. After your visit we'd love to hear about your experiences!"
2019 Freret Street Festival – April 6th 
Location and time: Freret Street between Napoleon & Valmont @ 11AM – 6PM

The Freret Street festival is the Kick-off to the Festival Season, usually held the first Saturday in April.
Over 200 Local Vendors showcasing Local Arts, Crafts and Wearables
Slightly Used Dogs and Cats For Adoption by Zeus' Place, Zeus' Rescues and other local rescue organizations
Live Music On 3 Stages
Festival Food Courts featuring N.O. Finest Chefs with Picnic Seating at every intersection
Kid's Area
The Festival can also be reached by public transit. Both the Freret #15 bus and Napoleon #24 bus will drop you off right at the Festival site. Take the St. Charles Streetcar and walk the 8 or so blocks or transfer to the #24 bus. The Claiborne #16 bus is just 2-4 blocks away.
The Festival is produced by the Freret Market.
It will feature: music stages, local vendors, festival food court, pet adoptions, and a kids' activity area. It's a festival for all ages! More Info Here.
NBA Games @ Smoothie King Center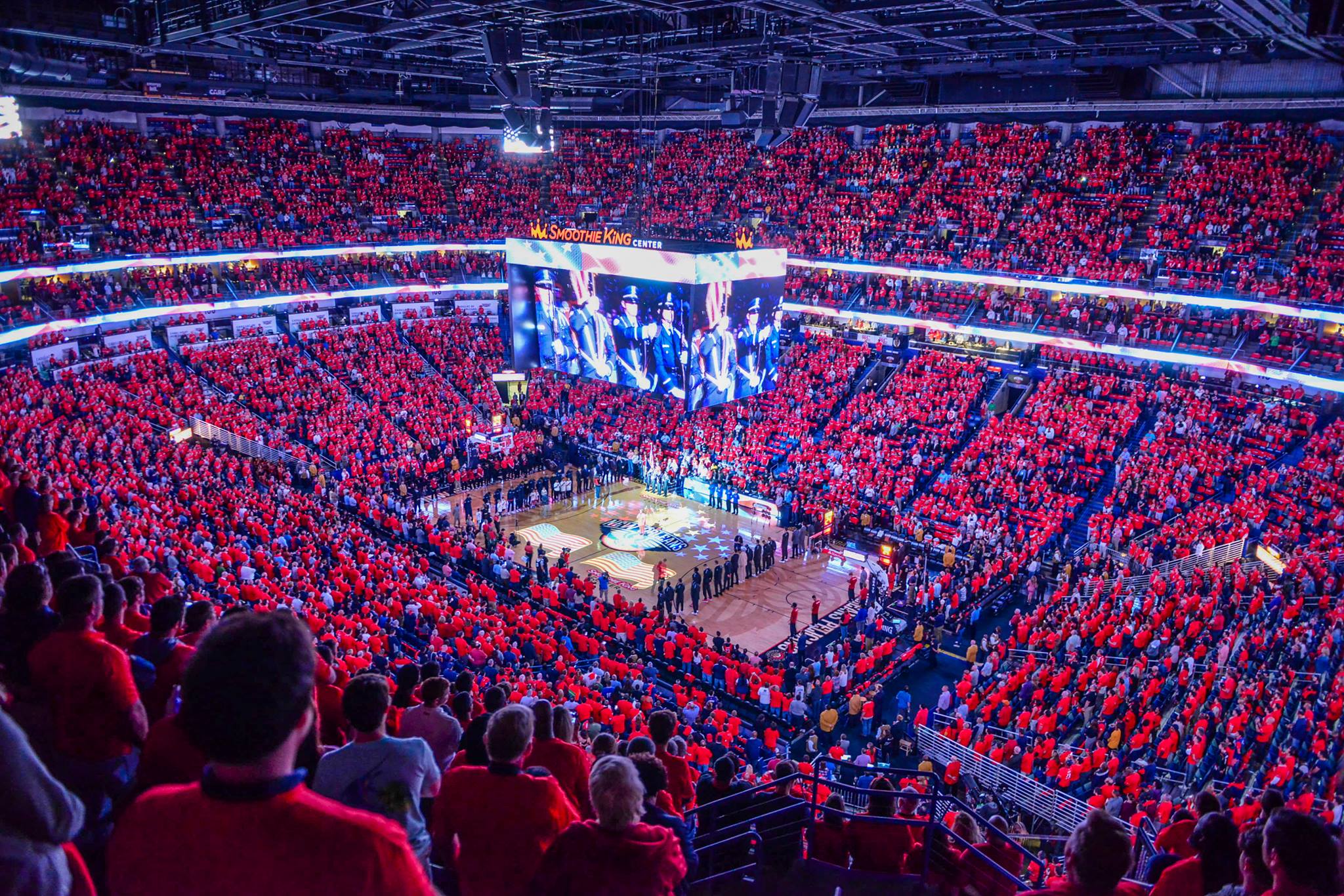 The New Orleans Pelicans have one final game coming up, and you won't want to miss it!  It's always a fun time! Meet fellow fans and bring your kids along for the excitement! The Pelicans Play the Golden State Warriors on Tuesday 04/09 (Tickets) @ 7PM (doors open @ 6PM).
Parking is cash only, but we recommend Uber or Lyft, which might save you some money. It's especially handy if you don't carry much cash!
From Sea to Shining Sea: 200 Years of American Art: April 6th – June 8th 
Location: M.S. Rau Antiques' French Quarter Gallery | 9AM – 5PM
Since the founding of the United States, American painters have sought to capture the essence of the country on canvas. From Sea to Shining Sea: 200 Years of American Art presents works that span the first two centuries of our rich history, highlighting the variety and strength of American artistic achievement from the colonial era through World War I.
Opening this spring at M.S. Rau's French Quarter gallery, the comprehensive American Fine Art exhibition features paintings, watercolors, and drawings from over 60 artists. Among the most well-known are John Singleton Copley, Gilbert Stuart, Frederic Edwin Church, Winslow Homer, Thomas Eakins, Mary Cassatt, Childe Hassam, and Edward Hopper.
Together, the works on display represent the wide variety of styles that have developed in our country, ranging from Colonial Art to the Hudson River School and Tonalism to American Impressionism and the Ashcan School. Together, they successfully capture the cultural moment of their respective ages, perfectly defining on canvas the character and very essence of American life throughout the centuries. Directions.
83rd Annual Spring Fiesta & Historic Home Tours: April 6th – 7th 

Held two different weekends this Spring, the historic homes are usually not open to the public. They will be part of this year's tours! Experience the grandeur of the past as you're walking through these historic French Quarter, Garden District, and Uptown treasures. Tickets and Website.
A leader in cultural tourism since 1937, the New Orleans Spring Fiesta Association is a non-profit organization with a simple mission:
"To preserve and share the cultural heritage of New Orleans, to promote the preservation of the region's history and historic architecture, and to educate others regarding the importance of that history."
Saturday, April 6, 2019
10AM: French Quarter Walking Tour III
Advance Purchase $15 or Day of Purchase $20
Begins at 826 St. Ann Street
11:30AM: Queen's Promenade in Jackson Square
4:30PM: Queen's Parade through the French Quarter 
6:30PM: "A Night in Ole New Orleans" Gala
Sunday, April 7, 2019
10AM: French Quarter Walking Tour IV 
Advance Purchase $15 or Day of Purchase $20
Begins at 826 St. Ann Street
1PM – 4PM: French Quarter Home Tour II
Advance Purchase $25 or Day of Purchase $30
Begins at first home on the tour. Location to be determined.
All times and schedules are subject to change up until ticketing begins. Promenade and Parade times may change to accommodate weather related events.
YLC Wednesday at the Square @ Lafayette Square
April 10th – Eric Lindell (6:30 pm) + Deltaphonic (5 pm)
Music is synonymous with New Orleans Family Fun. Bring your family to the YLC Wednesday at the Square!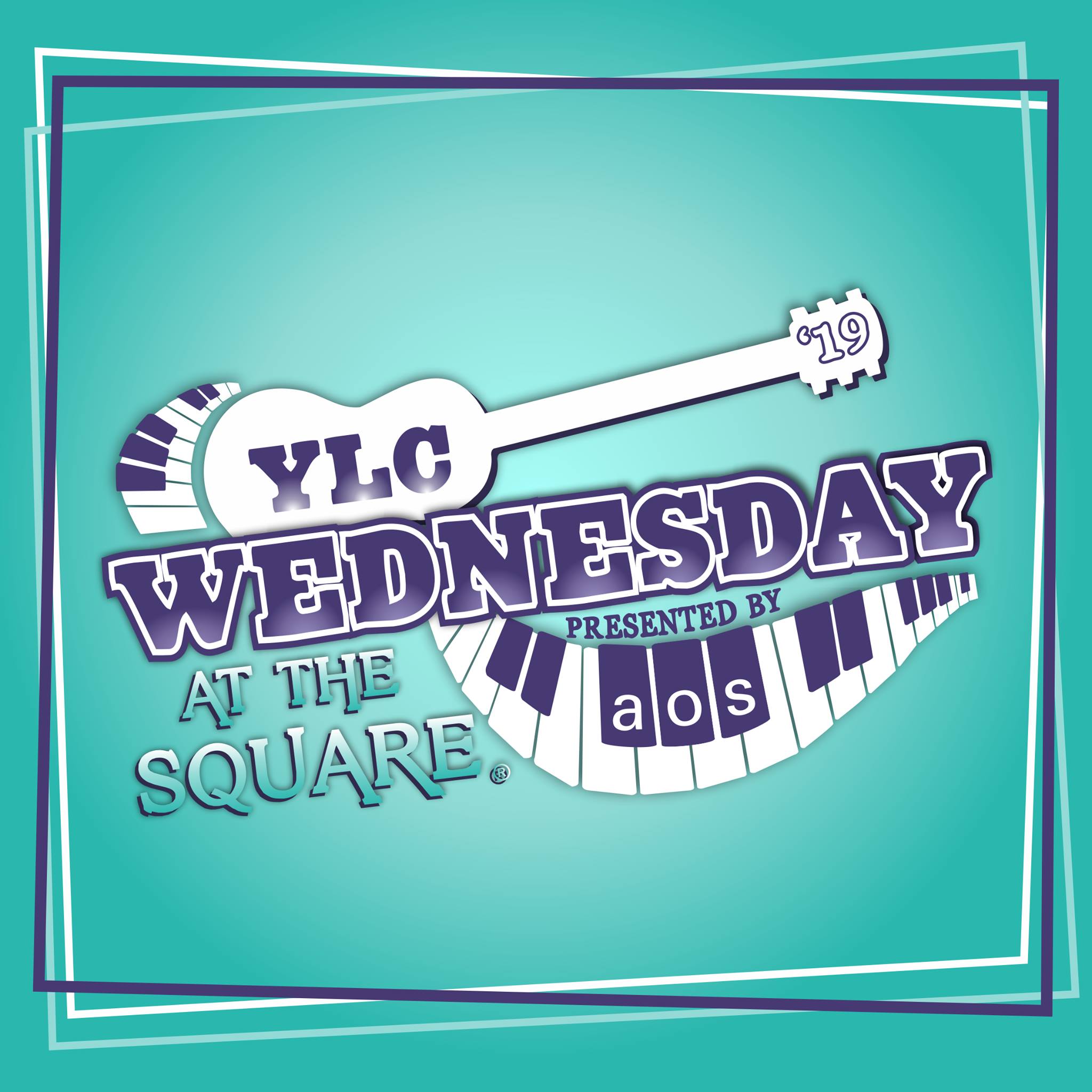 Located off St. Charles Avenue across from Gallier Hall, this event occurs every Wednesday, March 20th – May 22nd. It's a free, 10-concert music series in the heart of New Orleans' Central Business District.
Proceeds from food and drink sales benefit the Young Leadership Council's community service projects, designed not only to improve the quality of life in the Greater New Orleans area but also to foster leadership skills in young professionals.
Parking is available at metered spots around the downtown area. There are also a number of downtown office buildings that have open parking garages for a fee.
Cost: Tickets, Food, & Drink
The concert series is free and open to the public, supported by sponsors and food and drink sales.
Outside food and beverages are prohibited. All food and beverage is available for purchase, at designated booths at the square, using tickets. Tickets can be purchased at each concert with cash or credit card, but may not be purchased in advance.
City Putt – City Park
There's a great spot for mini golf in New Orleans, and it's right in City Park! Fun for the whole family and one of the best activities for kids.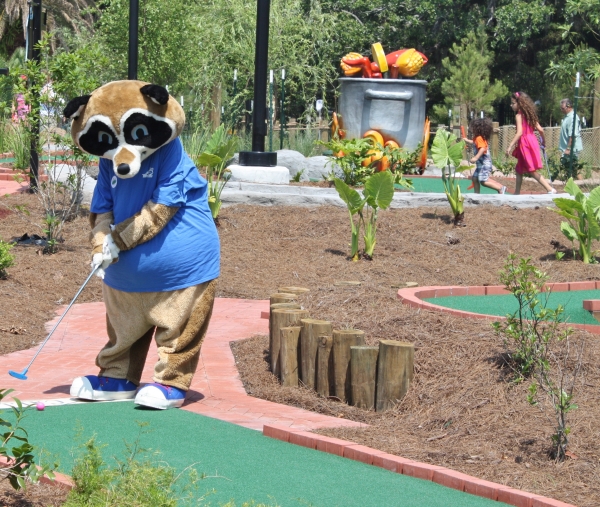 City Putt is a 36-hole mini golf complex with two courses.
The Louisiana Course highlights cultural themes and cities from around the state.
The New Orleans Course showcases streets and iconic themes from around the city, with signs detailing the city's historic sites at each hole.
City Putt is 100 percent ADA accessible and located on Victory Drive across from the entrance to Carousel Gardens, Storyland and the Botanical Garden.
Ticket Prices:
Ages 13+ $9
Children (4-12) $7
Second round in same visit Adult $5
Second round in same visit child $11
Children (0-3) Free
Click here to purchase tickets.
In the late spring of 2017, both courses' greens were replaced making the complex look brand new!
A BIG thanks to New Orleans course sponsor Stanley W. Ray Jr. Philanthropic & Civic Trust and the Louisiana course sponsor Hahn Enterprises, Inc.
Looking for a unique location for a birthday party or special event? City Putt is the only mini golf complex in New Orleans! City Putt's Clubhouse has two party rooms available to rent and birthday/event packages available. For more information or to book a room for a birthday party, call (504) 483-9458. For more information on coming to City Putt on Field Trip, click here.
Buy your tickets here!
For City Putt rentals, please visit this link or email wmorris@nocp.org with questions.
August 31st, 2018 – December 31st, 2019 – "We Love You, New Orleans" @ The Cabildo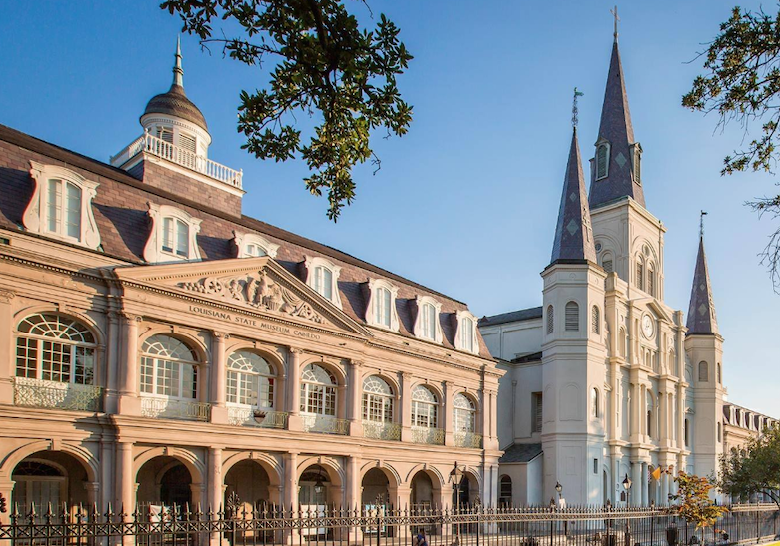 Your visit to New Orleans' historic French Quarter would not be complete without a stop at Jackson Square, which is where you will find the Cabildo. This elegant Spanish colonial building neighbors St. Louis Cathedral and houses many rare artifacts of America's history.
In commemoration of the city's 300th anniversary, the Louisiana State Museum debuted a new exhibition, We Love You, New Orleans!, celebrating people, places, and things that are quintessentially New Orleans including Sidney Bechet's saxophone, a Mardi Gras Indian suit, memorabilia from Pontchartrain Park, and a K&B sign, among other things.
Hours are Tuesdays – Saturdays, 10AM – 4:30PM.
Ticket Info:
Adults – $9
Students, senior citizens, active military – $7
Children 6 and under – Free
Groups of 15 or more (with reservations) – 20 % discount
School Groups (with reservations) – Free
Purchase tickets for two or more museums – 20 % discount
AAA membership discount – 10 % discount
You can learn more about the Cabildo and this event here!
Saturdays & Sundays: Jazz Brunch at Commander's Palace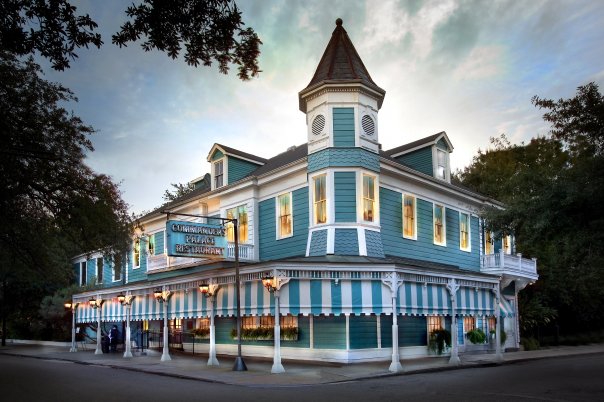 Commander's Palace, nestled in the heart of the historic New Orleans Garden District and steps from the St. Charles Avenue streetcar line, is the birthplace of the Jazz Brunch – a clever response to famous New Orleans traditions, such as "Dinner at Antoine's" and "Breakfast at Brennan's". This is a one-of-a-kind event and is entirely different from what you would get with the lunch and dinner menu here. It features a special menu and Live New Orleans Jazz by the Joe Simon's Jazz Trio.
The following items that you can probably expect to see on the menu are the Turtle Soup, Candy Apple Lacquered Quail, the Creole Gumbo, Pecan Roasted Gulf Fish, Cochon De Lait Eggs Benedict, Buttermilk Biscuits, and Sugarcane & Black Pepper Bacon. Oh, and don't forget the desserts! Get "The Queen of Creole Desserts" known as Creole Bread Pudding Souffle – with a warm whiskey sauce added table side. Both this and the Strawberry Shortcake must be ordered in advance. Also great desserts are Lally's Praline Parfait, as well as the Pecan Pie a la Mode. Here is a sample menu – there's something on here that everyone can enjoy, from age 6 to age 90.
Jazz Brunch Hours:
Saturday 11AM – 1PM
Sunday 10AM – 1:30PM
You'll want to dress nice for this occasion and especially make sure the kids are dressed in their "Sunday best".
The official Dress Code:
Business Attire
Jackets are preferred for gentlemen
Collared shirts and closed-toe shoes required for gentlemen
No shorts, flip-flops, t-shirts, sweat shirts, or sweat pants
Jeans are discouraged
Of course, there is complimentary valet service provided, so that you don't have to worry about parking.
Other Exciting Things Going On for Families Visiting New Orleans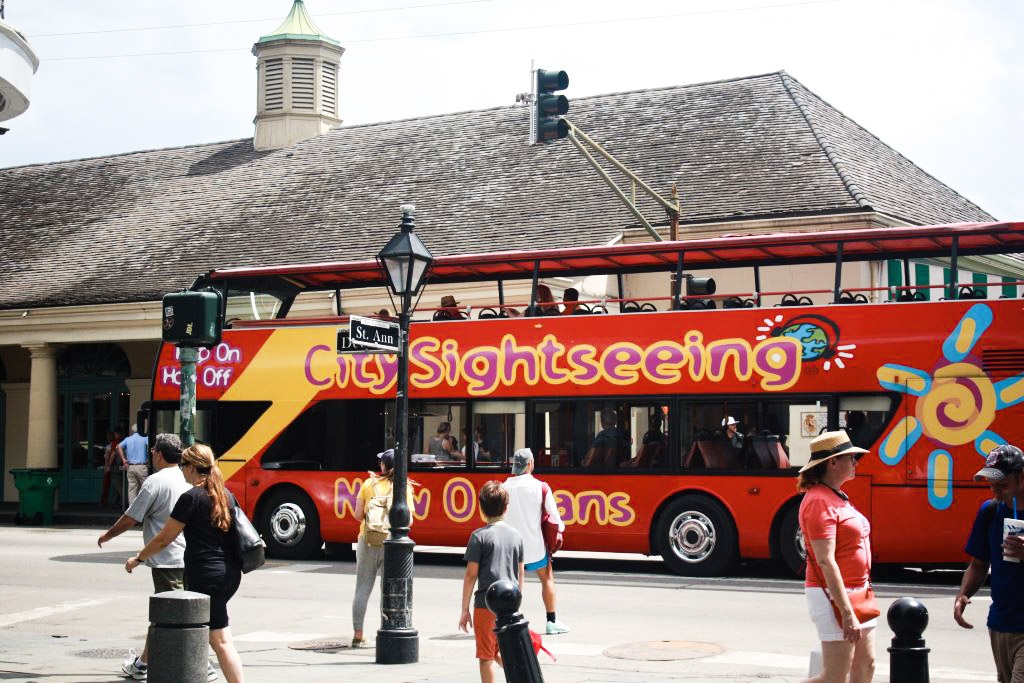 While in New Orleans this week, there are numerous venues include tours such as walking Tours of the French Quarter, Swamp Tours,
Plantation Tours, Cemetery tours, and many others found under our Tours menu tab.
For Families Visiting New Orleans the fun places to go, the food, and activities are endless. Each week, we provide the Fun Happening This Week in New Orleans offering the Family Friendly activities that can be enjoyed by all members of the family. Come back next week for our updates. Consider following us on Social Media and subscribing to our monthly newsletter, Family Fun In New Orleans!
Come on down as the Cajun French from Louisiana say "Laissez les bons temps rouler", let the good times roll!