Family Fun in New Orleans Week of 1/11- 1/17/19
Welcome to New Orleans!
The City of New Orleans is a fun destination for families. New Orleans is often called the "Big Easy" and known for Mardi Gras, Jazz music, and its famous French Quarter. But there is another component of the City that is uniquely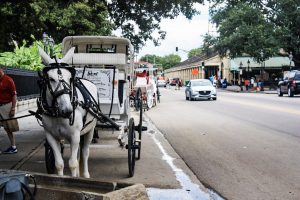 positioned for "Family and Kid Fun in New Orleans"! Indoor and outdoor activities including Sporting Events, Festivals, Parks, Museums, and other events are always available. Each week Fun In New Orleans offers a calendar of events and locations where all these wonderful things can be found.
Take a few minutes to look around our site, consider Subscribing to our Monthly Newsletter, and send us any questions you might have about your visit to our wonderful city.
Family Fun Activities in New Orleans This Week
Friday, January 11 – Macbeth at New Orleans Shakespeare Festival
There is only one public performance on Friday, January 11th. McBeth will be presented as "Something wicked this way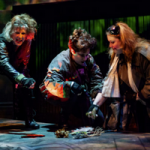 comes." In a country torn by war, Macbeth and his steadfast wife execute a ruthless plan that launches a string of murders. But fate is an unwavering force in this world of witches and prophecy. Director Jessica Podewell brings a stalwart and engaging concept to this revered tragedy.
McBeth by William Shakespeare will be performed at Tulane's Lupin Theater, Dixon Hall. The performance will be presented at 7:30. Tickets can be purchased online. Great opportunity for your family to have fun on their trip to New Orleans.
Saturday, January 12 – Scheherazade with Young Musician of the Year Sheku Kanneh – Mason
While having fun in New Orleans with your family consider taking in this concert. Scheherazade is presented at the Orpheum Theater. The presentation begins at 7:30 PM.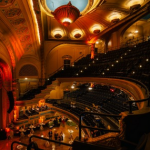 This program opens with the premiere of a newly commissioned work by Andrea Reinkemeyer, Water Sings Fire for Orchestra. Featured in the Royal Wedding of Meghan Markle and Prince Harry, BBC Young Musician of the Year, Sheku Kanneh-Mason. He brings his talents to Louisiana for the first time. Hailed as "technically superb and eloquent in his expressivity", Kanneh-Mason's artistry will be prominently displayed. In this presentation, he performs Elgar's Cello Concerto in E minor, a cornerstone of the cello repertoire. Rimsky-Korsakov's Scheherazade. It is a dazzling grand finale full of excitement and colorful orchestration.
Sunday, January 13 – New Orleans Saints NFC Championship Game
Visiting New Orleans and a sports fan? The New Orleans Saints as the No. 1 seed in the NFC received a first week bye. The NFC championship game is Sunday, January 13th 2:05 PM at the Mercedes-Benz Superdome.
Tuesday, January 15 – Justin Timberlake "Man of the Woods" Tour
Justin Timberland has already sold over 450,000 tickets for his "Man of the Woods" tour. On Friday, January 15 he brings it to New Orleans. If your family is already having fun in New Orleans, you might want to consider this event. It will be at the Smoothie King Center and begins at 7:30. Get your tickets now!
October 26, 2018 – January 27, 2019 – The Orleans Collection
The Orleans Collection will be on display at the New Orleans Museum of Art. It opened on 10/26/18 and will be on display until 01/27/19. The Orleans Collection was an important collection of over 500 paintings by Philippe d'Orleans, Duke of Orleans. Most of the paintings were acquired between 1700 and his death in 1723. This collection is arguably the greatest private collection of Western art.
The core of the collection was formed by 123 paintings. These were from the collection of Queen Christina of Sweden. Much of the collection has been dispersed, but significant groups remain intact, having passed by inheritance. The collection is of central interest for the history of collecting, and of public access to art.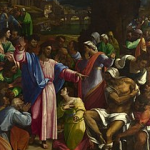 In celebration of the city of New Orleans Tricentennial, NOMA presents The Orleans Collection. It is an exhibition of selections from the magnificent collection of the city's namesake, Philippe II, Duke of Orléans. This exhibition reunites a representative group of forty European masterpieces from the Duke's collection. They were gathered from museums and galleries across the US and Europe. The collection tells the complex story of the collection's formation, reputation, dispersal, and impact for later generations. This international loan exhibition will bring together masterpieces by Veronese, Valentin, Poussin, Rubens, and Rembrandt. At one time or another they formerly graced the walls of the Palais Royal in Paris.
Other Exciting Things Going On for Families Visiting New Orleans
While in New Orleans this week, there are numerous venues include tours such as walking Tours of the French Quarter, Swamp Tours,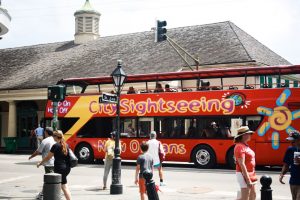 Plantation Tours, Cemetery tours, and many others found under our Tours menu tab.
For Families Visiting New Orleans the fun places to go, the food, and activities are endless. Each week, we provide the Fun Happening This Week in New Orleans offering the Family Friendly activities that can be enjoyed by all members of the family. Come back next week for our updates. Consider liking us on Facebook or following us on Instagram.
Come on down as the Cajun French from Louisiana say "Laissez les bons temps rouler", let the good times roll!