Family Fun in New Orleans Week of 01/25 – 01/31
Welcome to New Orleans
This is another exciting week for Families attending Conventions in New Orleans. It is a week full of family fun and educational things to do. Every week Fun In New Orleans offers a list of the many activities focused on Family Friendly Activities. These Activities are Family-Focused. They have been conveniently arranged by Festivals & Entertainment, Museums, Sporting Events, and Other Fun Filled Activities occurring this week. Please consider Subscribing to our Monthly Newsletter or Sharing it with your friends. After your visit we'd love to hear about your experiences.
Saturday, January 26th – 50th Anniversary Evening of Stars
Visiting New Orleans with your family and looking for fun? Are you a fan of ballet?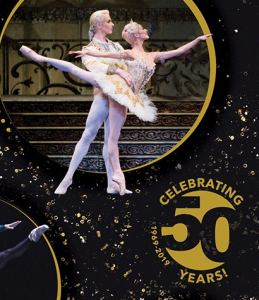 Don't miss this opportunity for your family to have fun at this 50th year of Ballet Celebration in the City of New Orleans.
Celebrating 50 years of Bringing Dance To Life in New Orleans. NOBA kicks off this golden anniversary year with a glittering, star-studded performance! This elegant evening dazzles with a program of classical masterpieces These masterpieces include Swan Lake, Cinderella and Paquita.
Other sleek contemporary and stylish ballroom works performed include some of the world's preeminent artists. These include international guest stars, AdiarysAlmeida and Taras Domitro, formerly of National Ballet of Cuba; Jerome and Laura Tisserand, Lindsi Dec, and Karel Cruz of Pacific Northwest Ballet; Yuan Yuan Tan and Tiit Helimets of San Francisco Ballet; and more!
NBC "World of Dance" and US champion ballroom stars Denys Drozdyuk and Antonina Skobina will add Latin sizzle to this stellar program. Don't let you family miss this one-time extraordinary opportunity while visiting New Orleans.
For more information about this New Orleans Gala event call 504-522-0996 Extension 208. Tickets can also be purchased online here.
Saturday, January 26th – Basketball: San Antonio Spurs at New Orleans Pelicans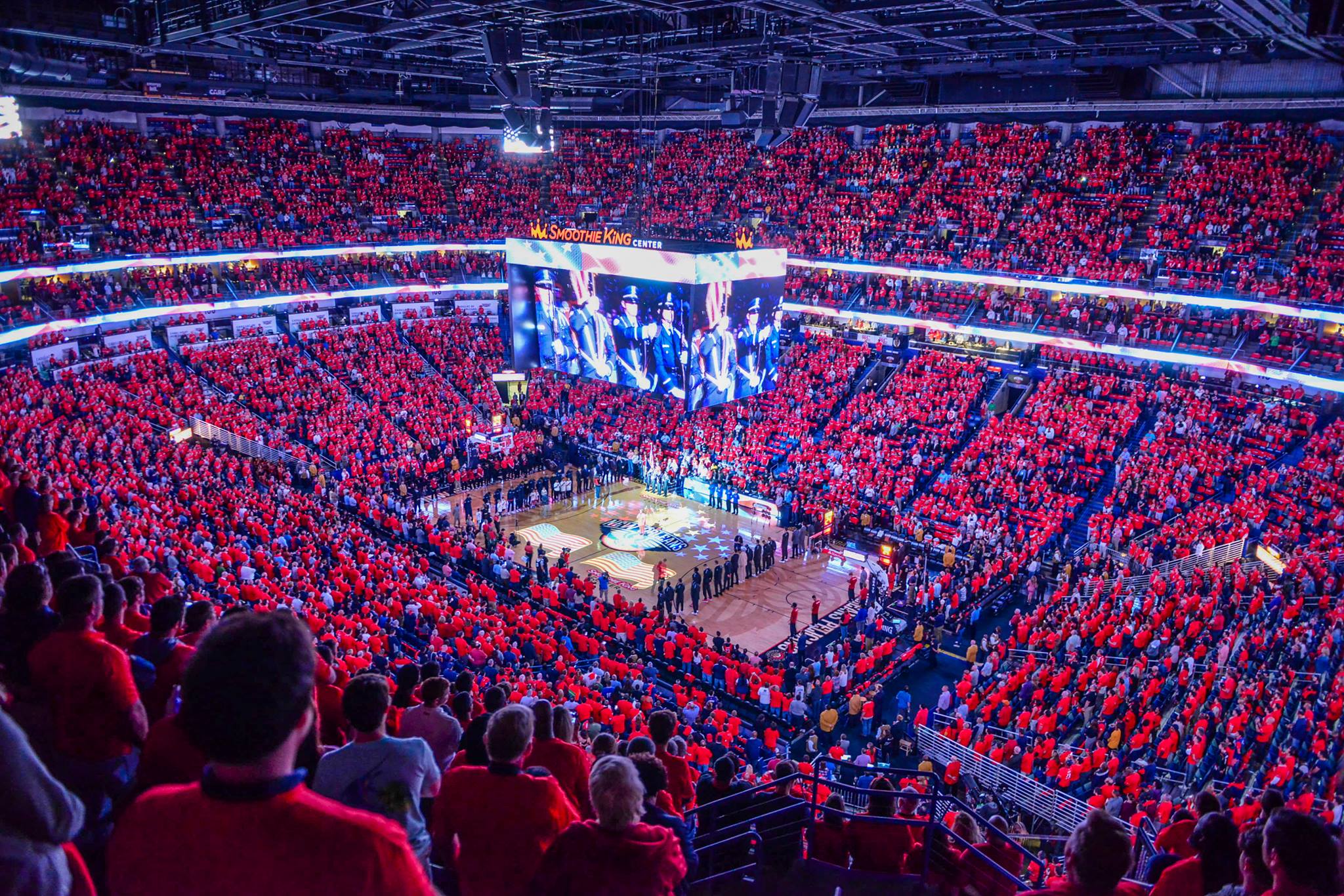 Not into ballet? You're in luck: the San Antonio Spurs and the New Orleans Pelicans, two NBA teams, will face off at the Smoothie King Center this Saturday at 5PM. Doors open at 4PM. Parking is cash only, but we recommend Uber or Lyft, which might save you some money.
If you can't make this Pelicans game, there will be another against the Denver Nuggets on the 30th, if you're still in town for it.
Tickets can be bought here.
Sunday, January 27th – 6th Annual King Cake Festival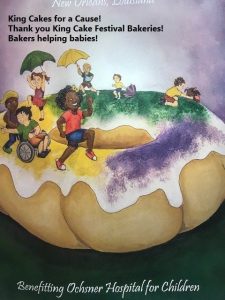 Ochsner presents the 6th Annual King Cake Festival on Sunday, January 27, 2019 from 10AM-4PM – a celebration benefiting babies and children at Ochsner!
Held in Champions Square, join us to taste king cakes from the finest bakeries, enjoy live music and support pediatric programs!
King Cake Festival is an annual event where bakeries and New Orleans vendors come together to participate in a slice of history to help raise money for Ochsner Hospitals for Children. 
It is held in Champion Square; it is a free event and open to the public. The ticket categories are below:
VIP Tickets:
Purchase your tickets to the VIP Party, from 10am-4pm. Tickets are $75 for adults and $20 for children. 1 wristband comes with a reserved area in the square with complimentary beverages to watch the performances and have volunteers get your King Cake samples for you!
Tasting Tickets:
Tasting Tickets will be sold at the festival only at both entrances and inside the festival. $20 for 10 tickets – 1 ticket per sample inside the festival.
All-Access Child VIP/Gamezone:
The kids pass includes all-access wristband to unlimited Game Zone.
All tickets can be purchased here.
Monday, January 21st – Sunday, January 27th – Taste of TABASCO Week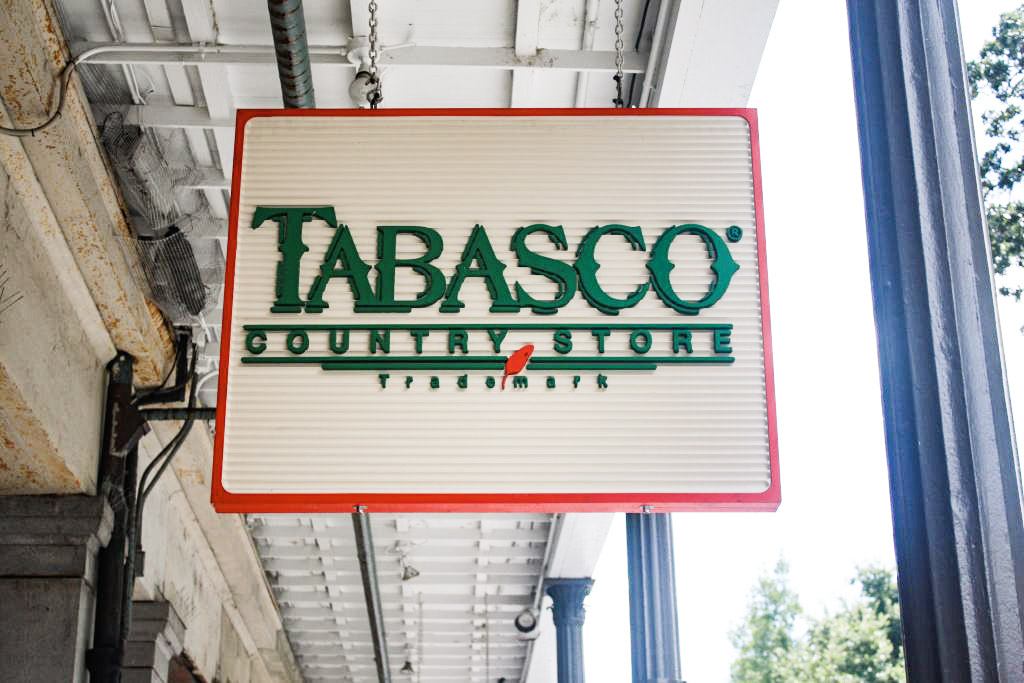 Celebrate National Hot Sauce Day (January 22) all week with Taste of TABASCO® Week! Dine out at some of the best New Orleans restaurants with special menu items inspired by TABASCO® Sauce.
Included restaurants are: Acme Oyster House, Arnaud's, Bayona, Boulevard American Bistro, Bourbon House, Brigtsen's Restaurant, Broussard's Restaurant, Cafe Degas, Cavan Restaurant & Bar, Curio, Desire Oyster Bar, Dickie Brennan's Steakhouse, Flamingo A-Go-Go, Galatoire's 33 Bar & Steak, Katie's Restaurant & Bar, Kingfish, Luke, Maypop, Mondo, Mopho, Morton's The Steakhouse – New Orleans, Mr. B's Bistro, NOSH, Palace Cafe, Rosedale, Royal House, Tableau, The Bombay Martini Bar & Restaurant, Tommy's Cuisine, Tsunami, Tujague's Restaurant, and Vacherie Restaurant & Bar.
Proceeds from every special Taste of TABASCO® Week menu will benefit the Louisiana Restaurant Association Education Foundation.
More information, including awesome recipes made for this event, can be found here.
Wednesday, January 30th – Basketball: Denver Nuggets at New Orleans Pelicans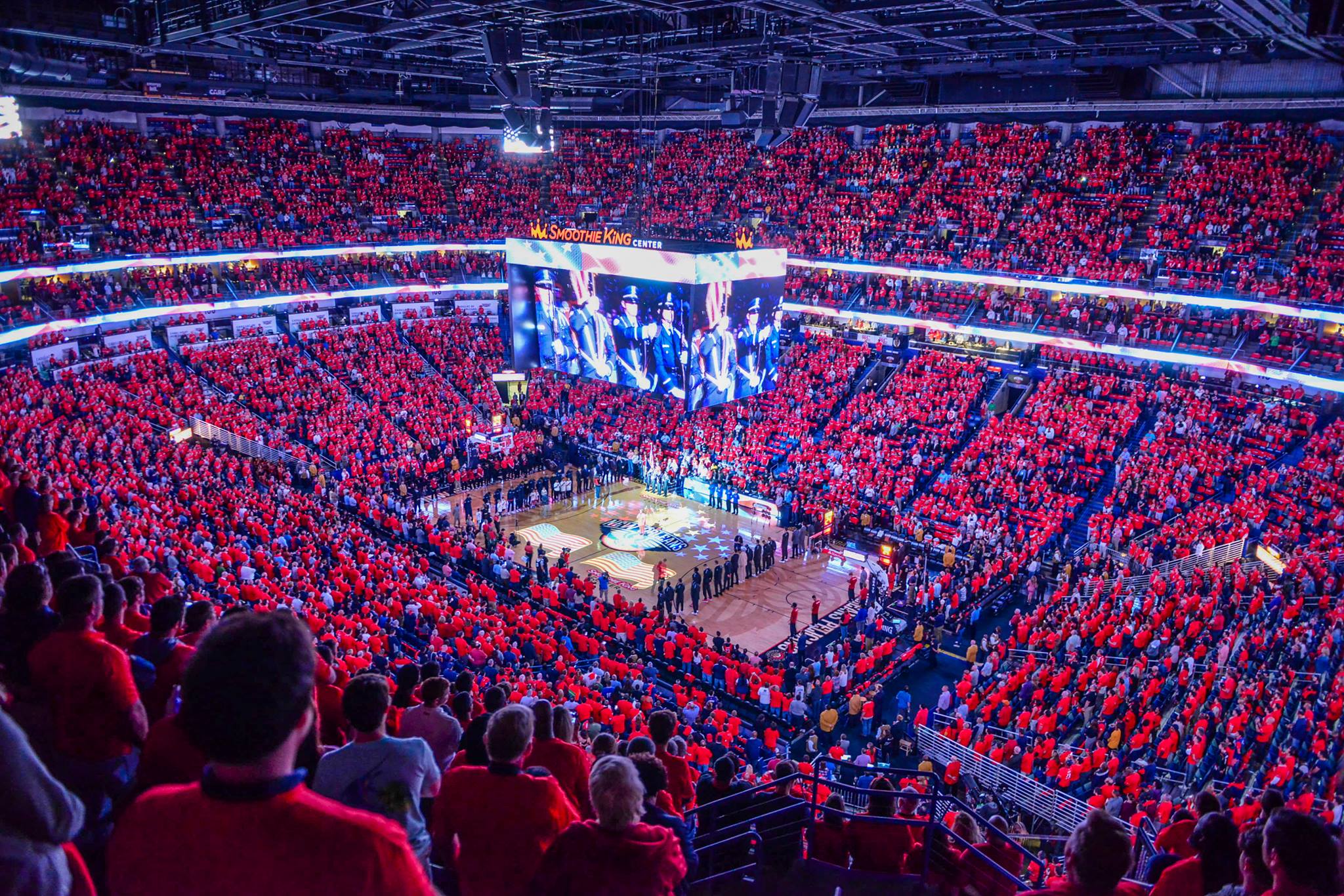 The second New Orleans Pelicans Game this week will take place against the Denver Nuggets at the Smoothie King Center this Wednesday at 7PM.
Doors open at 6PM. Parking is cash only, but we recommend Uber or Lyft, which might save you some money.
Grab some dinner before you and your family go to the game. There are tons of places we recommend on our Food page, for every category you could possibly think of (search by restaurant, type of food, and restaurant type).
Tickets for this game can be bought here.
August 31st, 2018 – December 31st, 2019 – "We Love You, New Orleans" @ The Cabildo
Your visit to New Orleans' historic French Quarter would not be complete without a stop at Jackson Square, which is where you will find the Cabildo. This elegant Spanish colonial building neighbors St. Louis Cathedral and houses many rare artifacts of America's history.
In commemoration of the city's 300th anniversary, the Louisiana State Museum debuted a new exhibition, We Love You, New Orleans!, celebrating people, places, and things that are quintessentially New Orleans including Sidney Bechet's saxophone, a Mardi Gras Indian suit, memorabilia from Pontchartrain Park, and a K&B sign, among other things.
Hours are Tuesdays – Saturdays, 10AM – 4:30PM.
Ticket Info:
Adults – $9
Students, senior citizens, active military – $7
Children 6 and under – Free
Groups of 15 or more (with reservations) – 20 % discount
School Groups (with reservations) – Free
Purchase tickets for two or more museums – 20 % discount
AAA membership discount – 10 % discount
You can learn more about the Cabildo and this event here!
October 26th, 2018 – January 27th, 2019 – The Orleans Collection @ New Museum of Art
In honor of New Orleans' Tri-centennial Year, the New Orleans Museum of Art presents The Orléans Collection. This exhibit will feature forty pieces of artwork. The artwork comes from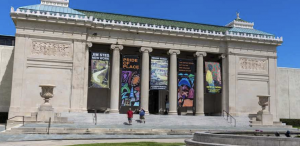 the French Regent, Philippe II, Duke of Orléans' personal collection. The Orleans' Collection is an internationally-acclaimed exhibit. It includes pieces by Veronese, Valentin, Poussin, Rubens and Rembrandt. These art pieces formerly graced the walls of the Palais Royal in Paris.
From October through January, celebrate the city's tri-centennial through the exploration of the Orléans' Collection.
Viewings of the exhibit will be available daily with the exception of Mondays. The viewing schedule can be found below:
Tuesday – Thursday: 10AM – 6PM
Friday: 10AM – 9PM
Saturday: 10AM – 5PM
Sunday: 11AM – 5PM
For more information on The Orléans Collection or the New Orleans Museum of Art, visit here. 
Saturdays & Sundays: Jazz Brunch at Commander's Palace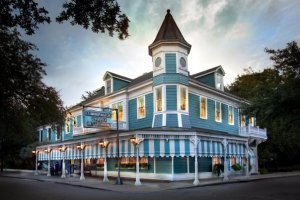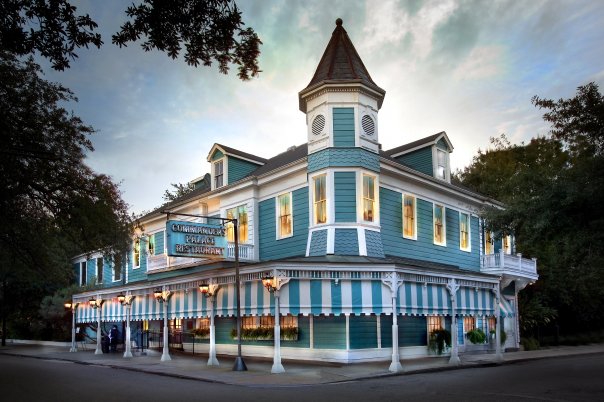 Commander's Palace, nestled in the heart of the historic New Orleans Garden District and steps from the St. Charles Avenue streetcar line, is the birthplace of the Jazz Brunch – a clever response to famous New Orleans traditions, such as "Dinner at Antoine's" and "Breakfast at Brennan's". This is a one-of-a-kind event and is entirely different from what you would get with the lunch and dinner menu here. It features a special menu and Live New Orleans Jazz by the Joe Simon's Jazz Trio.
The following items that you can probably expect to see on the menu are the Turtle Soup, Candy Apple Lacquered Quail, the Creole Gumbo, Pecan Roasted Gulf Fish, Cochon De Lait Eggs Benedict, Buttermilk Biscuits, and Sugarcane & Black Pepper Bacon. Oh, and don't forget the desserts! Get "The Queen of Creole Desserts" known as Creole Bread Pudding Souffle – with a warm whiskey sauce added table side. Both this and the Strawberry Shortcake must be ordered in advance. Also great desserts are Lally's Praline Parfait, as well as the Pecan Pie a la Mode. Here is a sample menu – there's something on here that everyone can enjoy, from age 6 to age 90.
Jazz Brunch Hours:
Saturday 11AM – 1PM
Sunday 10AM – 1:30PM
You'll want to dress nice for this occasion and especially make sure the kids are dressed in their "Sunday best".
The official Dress Code:
Business Attire
Jackets are preferred for gentlemen
Collared shirts and closed-toe shoes required for gentlemen
No shorts, flip-flops, t-shirts, sweat shirts, or sweat pants
Jeans are discouraged
Of course, there is complimentary valet service provided, so that you don't have to worry about parking.
Other Exciting Things Going On for Families Visiting New Orleans
While in New Orleans this week, there are numerous venues include tours such as walking Tours of the French Quarter, Swamp Tours,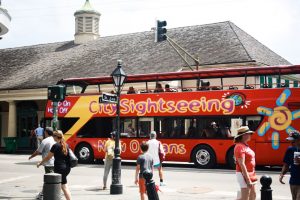 Plantation Tours, Cemetery tours, and many others found under our Tours menu tab.
For Families Visiting New Orleans the fun places to go, the food, and activities are endless. Each week, we provide the Fun Happening This Week in New Orleans offering the Family Friendly activities that can be enjoyed by all members of the family. Come back next week for our updates. Consider following us on Social Media and subscribing to our monthly newsletter, Family Fun In New Orleans!
Come on down as the Cajun French from Louisiana say "Laissez les bons temps rouler", let the good times roll!