Family Fun in New Orleans Week of 12/28 – 01/03/19
Welcome to New Orleans!
The City of New Orleans is a fun destination for families. New Orleans is often called the "Big Easy" and known for Mardi Gras, Jazz music, and its famous French Quarter. But there is another component of the City that is uniquely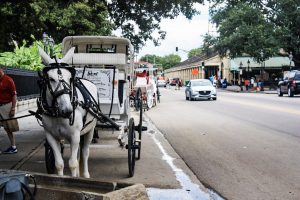 positioned for "Family and Kid Fun in New Orleans"! Indoor and outdoor activities including Sporting Events, Festivals, Parks, Museums, and other events are always available. Each week Fun In New Orleans offers a calendar of events and locations where all these wonderful things can be found. 
Take a few minutes to look around our site, consider subscribing to our Monthly Newsletter, and send us any questions you might have about your visit to our wonderful city.
Sporting Events This Week
 Allstate Sugar Bowl Events
Allstate Fan Fest, December 30th -31st – Before game day begins, make sure to celebrate at the 13th annual Allstate Fan Fest! Hosted in Jackson Square at the Jax Brewery parking lot, Fan Fest is a two-day celebration leading up to the Allstate Sugar Bowl. Enjoy interactive, football-themed activities, free New Year's concerts and high-energy pep rally performances.
 Allstate Sugar Bowl Fan Jam, January 1st – Head over to the Mercedes-Benz Superdome a few hours early for the official tailgate party of the Allstate Sugar Bowl – the Allstate Sugar Bowl Fan Jam. Hosted at Champions Square, Fan Jam will feature food, games, entertainment and special appearances by both teams' bands and cheerleading squads!  This interactive experience is free and open for all fans of all ages!
Christmas Fun In New Orleans Still Available
Still in the holiday spirits? There are wonderful Christmas displays still available.
Other Exciting Things Going On for Families Visiting New Orleans
While in New Orleans this week, there are numerous venues include tours such as walking Tours of the French Quarter, Swamp Tours,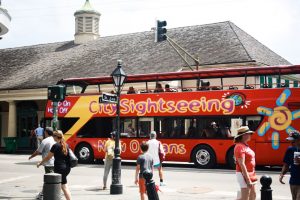 Plantation Tours, Cemetery tours, and many others found under our Tours menu tab.
For Families Visiting New Orleans the fun places to go, the food, and activities are endless. Each week, we provide the Fun Happening This Week in New Orleans offering the Family Friendly activities that can be enjoyed by all members of the family. Come back next week for our updates. Consider following us on Social Media and subscribing to our monthly newsletter, Family Fun In New Orleans!
Come on down as the Cajun French from Louisiana say "Laissez les bons temps rouler", let the good times roll!