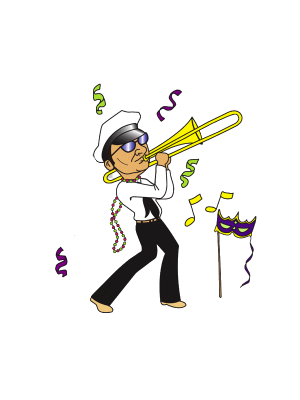 French Quarter
Restaurants 🍽️
Our favorite French Quarter restaurants.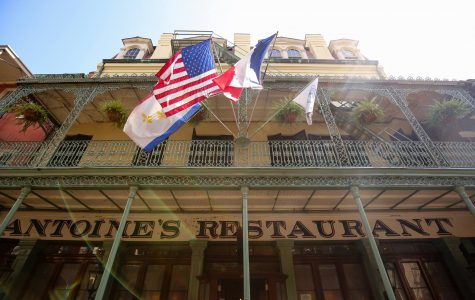 713 St. Louis St., New Orleans, LA 70130
"Established in 1840, Antoine's is the country's oldest family-run restaurant. Countless celebrities have dined in Antoine's dining rooms. Lining the walls are photographs of the rich and famous who have feasted amid the splendor … musicians, politicians, military personnel, sports figures, royalty … the list is endless. "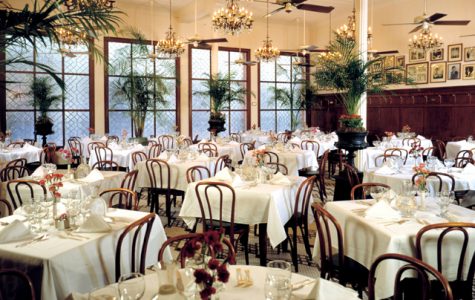 813 Bienville St., New Orleans, LA 70112
"One of New Orleans' oldest restaurants. In 1918, a colorful, French wine salesman named Arnaud Cazenave opened the grand New Orleans restaurant that bears his name with a commitment to serving quality Creole cuisine. Arnaud believed, quite simply, that the pursuit of the pleasures of the table is as worthy as anything else one chooses to pursue in life."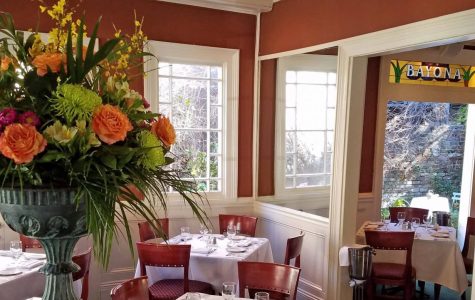 430 Dauphine St., New Orleans, LA 70112
"Susan Spicer's team creates food that moves across a spectrum of styles and influence. Using the freshest local ingredients to craft flavorful, balanced yet complex dishes is Bayona's specialty. With inspiration from the Mediterranean, Asia, North Africa, France, Spain, Italy, and all around the United States, you will always find something new and innovative on our daily specials."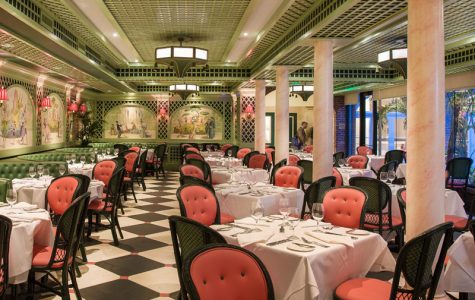 417 Royal St., New Orleans, LA 70130
"Brennan's Restaurant is a New Orleans restaurant tradition since 1946. Chef Slade Rushing's innovative Creole menu borrows influences from French and Spanish ancestry with modern updates and distinct seasonal offerings. Old-world elegance inspired dining rooms, and personable, attentive service, create a unique and sophisticated experience."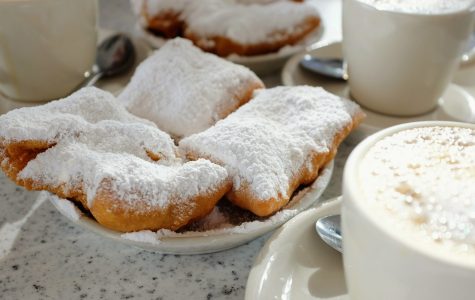 800 Decatur St., New Orleans, LA 70116
"The Original Cafe Du Monde is a traditional coffee shop. Its menu consists of dark roasted Coffee and Chicory, Beignets, White and Chocolate Milk, and fresh squeezed Orange Juice. The coffee is served Black or Au Lait. Au Lait means that it is mixed half and half with hot milk. Beignets are square French -style doughnuts, lavishly covered with powdered sugar."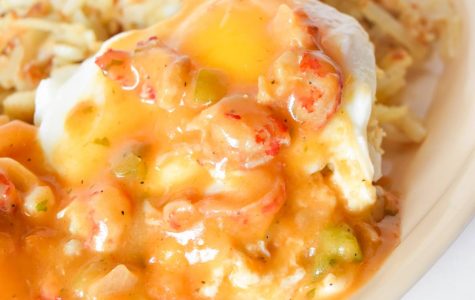 601 Decatur St., New Orleans , LA 70130
"Cafe Maspero has been one the French Quarter's tastier landmarks for over 40 years. Meaty sandwiches, piled high seafood platters, and signature New Orleans Cajun cooking bring in a diverse mix of patrons ranging from across the world to New Orleanians right in our backyard. Café Maspero was one of the first, and still is one of the most enjoyed and recognized restaurants in the French Quarter."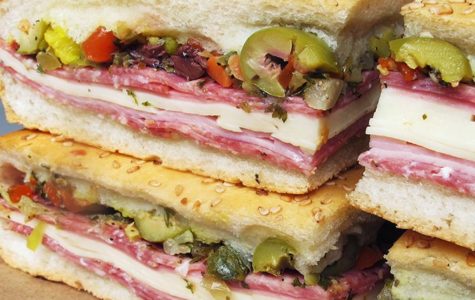 923 Decatur St., New Orleans, LA 70116
"Home of the Original Muffuletta! Located on Decatur Street in the heart of New Orleans' French Quarter."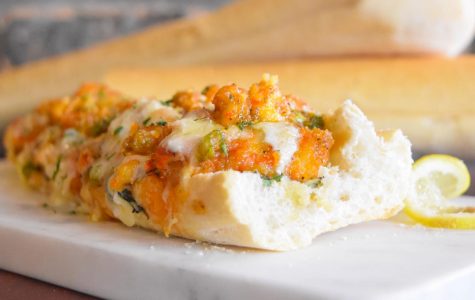 601 Chartres St., New Orleans, LA 70130
"We take pride in our commitment to staying true to our history, heritage and culture– and we love being able to share that with each of our guests. With our unique assortment of seafood platters, New Orleans favorites – like Blackened Shrimp & Cajun Jambalaya and Crawfish Etouffee – and other classics, you won't find better Cajun food in the city! "
Deja Vu Restaurant And Bar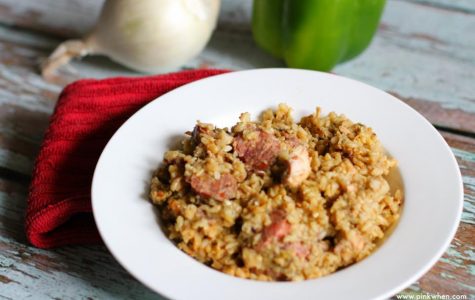 400 Dauphine St., New Orleans, LA 70112
"Déjà vu is known for serving up good food and great drinks 24 hours a day. Biscuits and gravy, two egg breakfast plates, burgers & fries, seafood po-boys, and of course Steak Night every Tuesday and Thursday are just a few of the menu items available any time you want them. "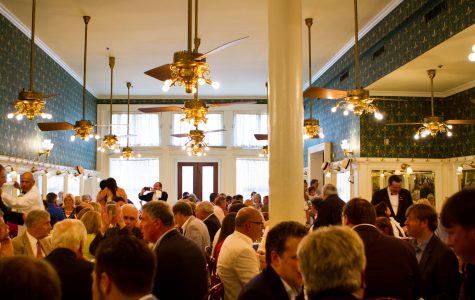 209 Bourbon St., New Orleans, LA 70130
"Founded in 1905 by Jean Galatoire. From the small village of Pardies, France, Jean Galatoire brought recipes and traditions inspired by the familial dining style of his homeland to create the menu and ambiance of the internationally-renowned restaurant. Now in its 5th generation."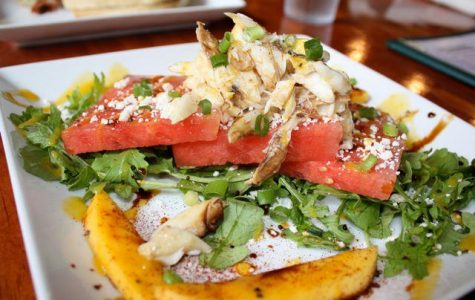 307 Exchange Pl., New Orleans, LA 70130
"The Green Goddess opened in May 2009 with a progressive menu that blends New Orleans sensibilities with a globetrotting sampling of ingredients, all emanating from the small open kitchen where chefs Chris DeBarr and Paul Artigues make it happen. "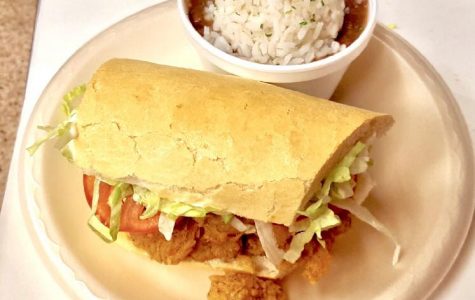 511 St. Louis St., New Orleans, LA 70130
"Johnnny's began in early 1950 when Johnny DeGrusha and his wife Betty opened a grocery store and sandwhich shop at 506 Charters. Later that same year a larger location became available around the corner at 511 Saint Louis Street. The business continues to thrive at this location and is now in its third generation of family."
K-Paul's Louisiana Kitchen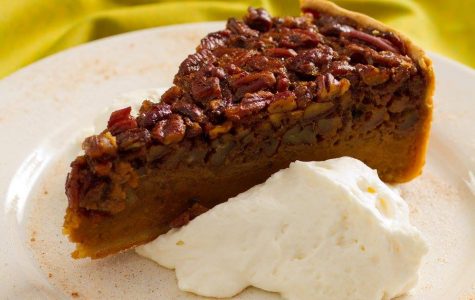 416 Chartres St., New Orleans, LA 70130
"K-Paul's Louisiana Kitchen is a legendary New Orleans restaurant serving upscale Cajun and Creole dishes with top-quality service and atmosphere. It features open kitchens, a beautiful courtyard, and private event rooms with a balcony overlooking the French Quarter. Many say it is hands-down the best Cajun and Creole, French Quarter restaurant in New Orleans."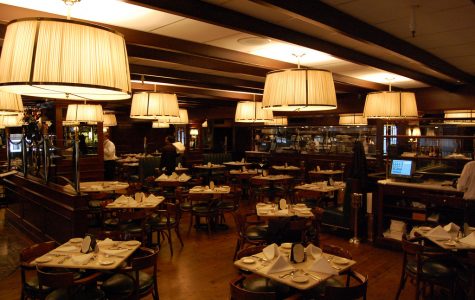 201 Royal St., New Orleans, LA 70130
"Mr. B's is one of the brightest stars in the New Orleans restaurant scene. Nestled in the heart of the French Quarter, Mr. B's Bistro is located at the corner of Royal and Iberville Streets. Cindy Brennan and her famous restaurant family opened Mr. B's in 1979 and it has become a true French quarter fixture famous for deft cooking of regional specialties in a casual bistro setting."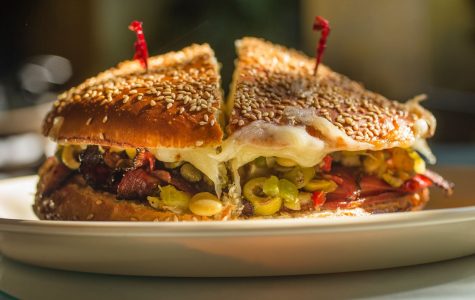 500 Chartres St., New Orleans, LA 70130
"Few places capture the essence of New Orleans like the Napoleon House: A 200 year old landmark that's as casual and unique as its French Quarter surroundings. Owned and operated by the Impastato family since 1914 and Ralph Brennan since May of 2015."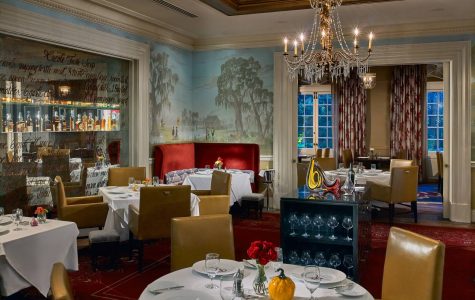 777 Bienville St., New Orleans, LA 70130
"According to Merriam-Webster, the word "revolution" is defined as "a fundamental change in the way of thinking about or visualizing something." So, what does it mean to launch a culinary revolution in a city that prizes its gastronomic traditions above all? For chefs Tramonto and Folse, it meant taking to heart an age-old adage of Creole cooking: "First, begin with the roux."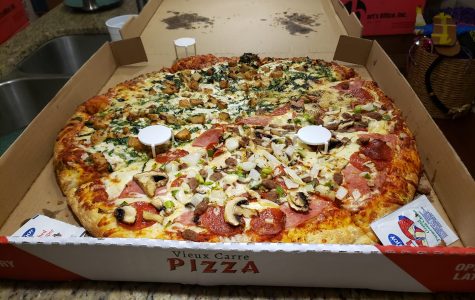 733 St. Louis St., New Orleans, LA 70130
"Have a taste of the finest gourmet pizzas New Orleans, LA has to offer. Here at Vieux Carre Pizza, we offer sumptuous pizzas made from homemade dough, topped with our in-house marinara sauce and layers of decadent cheese and tasty ingredients. We offer fried, or baked chicken wings, pastas, po-boy sandwiches, and a whole lot more."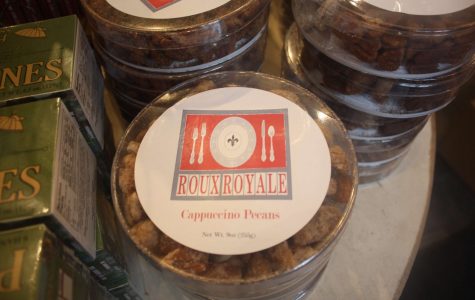 600 Royal Street New Orleans, LA 70130
"Roux Royale, in the heart of the French Quarter offers and array of unique and useful items to enhance any kitchen or dining room. Let us help you find the perfect gift by capturing the art of New Orleans style dining. Walk in the store and mention code 'FINO' for 15% off."
©  2018 FINO LLC. All Rights Reserved.