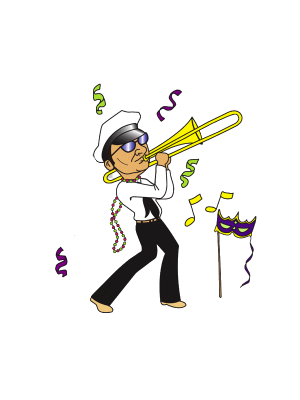 Kids &
Family Fun 👨‍👩‍👧‍👦
Our favorite activities for kids & families in New Orleans.
Looking for Fun In New Orleans? New Orleans is of course known for Mardi Gras, Jazz Music, and its Historic French Quarter. All of these venues and others in New Orleans can be enjoyed by everyone in your family. On this page, we focus on the Fun Things To Do In New Orleans with your Kids!
Whether this is your first time to New Orleans or you're a seasoned visitor, the city's infectious spirit is sure to invigorate, captivate and motivate you to jump in and see and do so much. With so many options and many things to do all the time, narrowing the playing field can be a challenge.
Think of it this way: divide how much time you have by what your priorities are – history, art, music, culture, and on and on – and then add in a little time for the spontaneous joy that is the Crescent City's calling card. Subtract a few hours for sleep, multiply your dining pleasure by at least three times a day, and you have the perfect equation for an amazing Fun In New Orleans experience.
Fun For Kids Of All Ages & Stroller Friendly 👦👧
Famous French Market, Shops, & Mississippi River 🛍️⛴️
©  2018 The Other Cheek, Inc. All Rights Reserved.