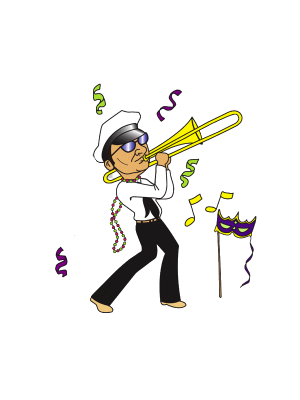 Majestic "Ole Man River"
Mississippi Riverfront ⛴️
Typical Hours of Operation - Open Daily
Farmers Market & Flea Market 9am–6pm
Woldenberg Park, a grassy open space named for local philanthropist Malcolm Woldenberg, and the Moonwalk, a walkway named for the former New Orleans mayor Maurice "Moon" Landrieu.
The Mississippi River looms large in the American identity, from the history and literature taught in schools to the nation's modern economy.
For the ultimate fun in New Orleans, viewing the majestic Mississippi River is a must. You can easily experience the river in all its bustling activity, natural splendor and historical significance. The River can be reached via the riverfront area adjacent to the French Quarter. Sweeping vistas, public art, family activities and jumping-off points for riverboat tours are all clustered here along a linear park and walkways.
The Mississippi has always been a working river. For generations most New Orleanians were cut off from any access to it by floodwalls, warehouses and very busy wharves. That began to change in the 1970s through the 1980s, as underused industrial buildings near the French Quarter were razed. Today the area attracts an estimated 7 million visitors annually.
©  2018 The Other Cheek, Inc. All Rights Reserved.