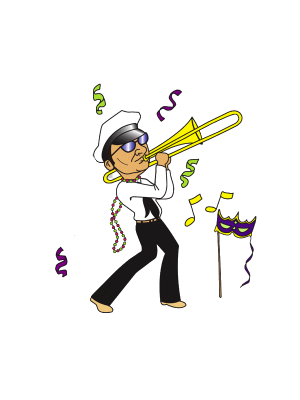 New Orleans
B&Bs 🏡
Our favorite bed and breakfasts in NOLA.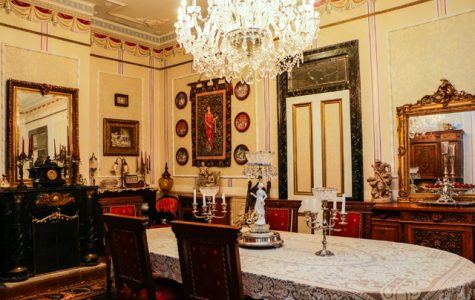 1333 Esplanade Ave., New Orleans, LA 70116
"This grand Greek Revival house is one of three built by Anatole J. Forstall in the late 1830s for his family. he crowning glory of this property is a large private courtyard garden with a sunken hot tub, fountains and an ornamental fish pond. A full New Orleans style breakfast is elegantly served daily in the formal dining room. This consists of fresh fruit, home-made breads and dishes made from old southern recipes."
Auld Sweet Olive Bed & Breakfast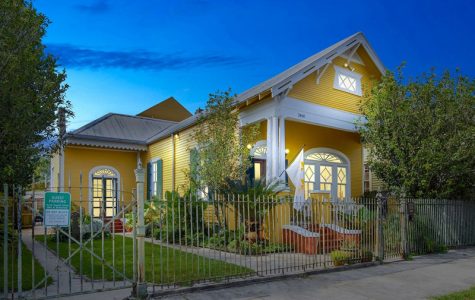 2460 N. Rampart St., New Orleans, LA 70117
"Just blocks from the French Quarter, Auld Sweet Olive B&B is in the heart of the hip and historic Faubourg Marigny, bursting with cafes, charming shops and jazz clubs. After a day of exploring, and a night of great food and music, kick back in the relaxed charm of our guest rooms and suites. Each features its own private bath, free Wi-Fi, and daily maid service. Enjoy free and easy public street parking, and of course our delicious complimentary breakfast."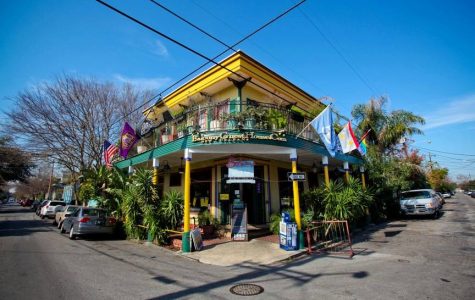 2483 Royal St., New Orleans, LA 70117
"An "only in New Orleans" landmark, the building has been the center of neighborhood activity for over 100 years. It began as a corner grocery – a fixture in New Orleans neighborhoods from a time gone by. In true turn-of-the-century fashion, the owners lived upstairs. The Balcony Guest House now occupies this space."
The Burgundy Bed and Breakfast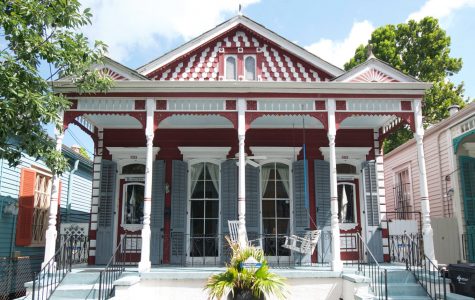 2513 Burgundy St., New Orleans, LA 70117
"A restored 1890's Eastlake style shotgun double, a traditional style of New Orleans architecture. Almost everything in the house is original, including the 8 (not working, formerly coal-burning) fireplaces, the hardwood floors, the 12 foot ceilings (a few of which have original plaster medallions and crown moulding), the louvered shutters, as well as the doors and windows."
Creole Gardens Guesthouse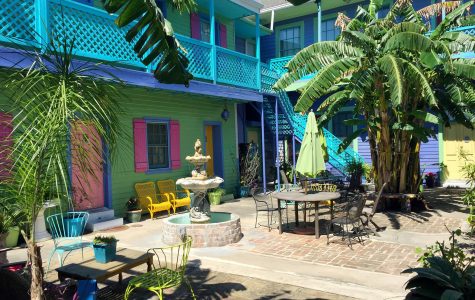 1415 Prytania St., New Orleans, LA 70130
"From the moment you arrive at Creole Gardens, you feel like you're in the "real" New Orleans. Our historic 19th century antebellum mansion with lush "banana tree" courtyard and individually themed rooms is steeped with Southern charm and hospitality, while providing all the modern conveniences, including free WiFi throughout the premises, Free Parking, and a complimentary and ample cooked-to-order Southern style breakfast. All for some of the lowest rates you'll find!"
Grand Victorian Bed & Breakfast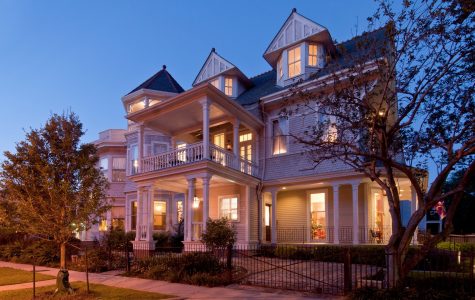 2727 St. Charles Ave., New Orleans, LA 70130
"A wonderful New Orleans Garden District bed & breakfast located just minutes from the French Quarter. Nestled under the shady oaks of majestic St. Charles Avenue, the convenient location of our bed and breakfast in New Orleans is one of its greatest attributes. "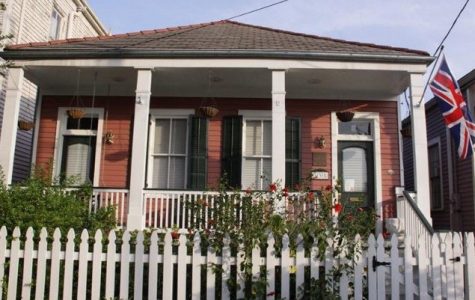 335 Pelican Ave., New Orleans, LA 70114
"This "shotgun double" style B&B, is situated in the beautiful Historic District of Algiers Point, three blocks from the 7 minute ferry to the French Quarter. Built in 1896, after the original cottage was destroyed in the Great Fire of Algiers, it was fully renovated in 1998/9, and again after Hurricane Katrina. Eleven foot ceilings and heart of pine floors, showcase the type of craftmanship rarely seen today. "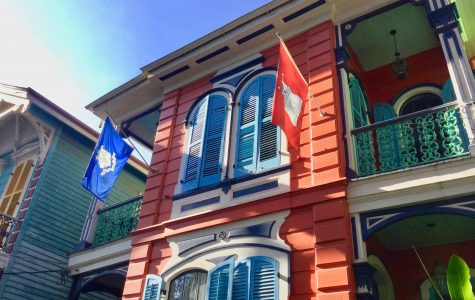 2216 Esplanade Ave., New Orleans, LA 70119
"A five-suite artisanal hotel, run on a personal and small scale where every morning starts with a carefully curated buffet of local delicacies and good conversation about all things New Orleans. Every morning, you'll get insider recommendations of things to do off the usual tourist radar, you will get first-hand reviews of the city's over-1200 restaurants, and you'll get an insider's perspective of New Orleans' unique culture."
La Maison Marigny B&B on Bourbon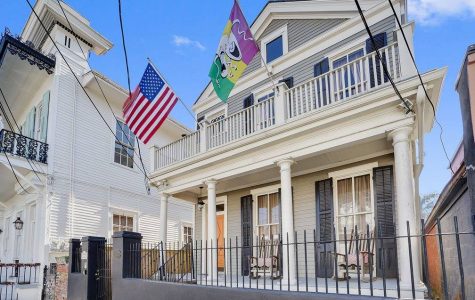 1421 Bourbon St., New Orleans, LA 70116
"Looking for an award-winning Bourbon Street / French Quarter / Marigny inn or vacation rental? We're steps from the intersection of Bourbon Street and Esplanade Avenue. You'll also find nearby world-class art and antique stores on Royal Street and wonderful museums and shopping around Jackson Square."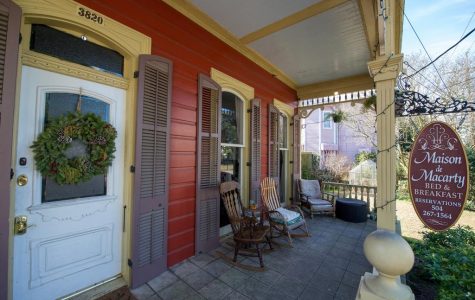 3820 Burgundy St., New Orleans, LA 70117
"8 guest rooms all with private baths. Weddings or those other special events can be held here too! Contact us to book the house."
Oakview Bed and Breakfast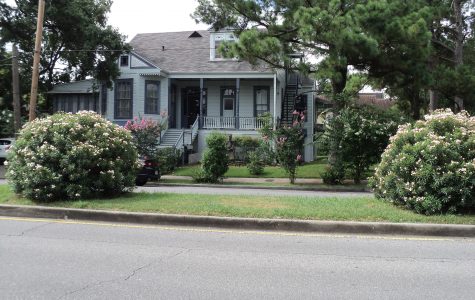 1172 City Park Ave., New Orleans, LA 70119
"Oak view is a historic home recently converted to an upscale Bed and Breakfast. It is located directly adjacent to the famous New Orleans City Park. The house is arranged for your ultimate privacy and convenience– all rooms with private baths. The owners reside downstairs on the floor level and the next two floors are for the guest only. "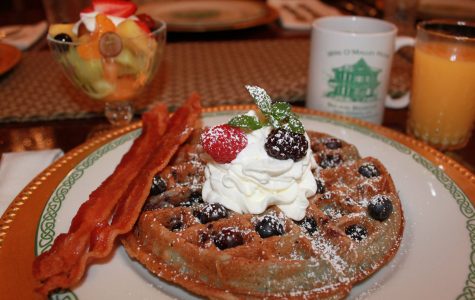 120 S. Pierce St., New Orleans, LA 70119
"We're here to help you do it in style! With all the charm of this southern city and the excitement of the French Quarter at your fingertips—this is the perfect way to enjoy a trip to the crescent city. Find out how relaxing this city can be without giving up easy access to its most thrilling areas. Plan your trip today and enjoy the vacation of a lifetime.You will be greeted by canine innkeepers Porter and Jackson, our resident Golden Retrievers."
Rose Manor Bed & Breakfast Inn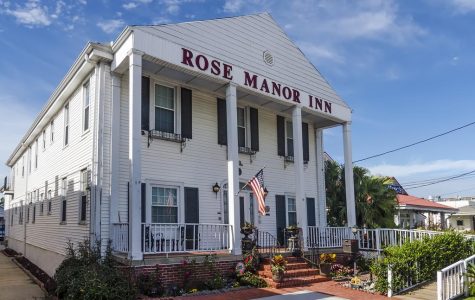 7214 Pontchartrain Blvd., New Orleans, LA 70124
"Tucked quietly in the heart of New Orleans' Lakeview neighborhood, Rose Manor Bed & Breakfast Inn has 10 large, relaxing guest rooms. Its location is a perfect starting point for a French Quarter visit. Art galleries, dining, shopping, architectural and historic landmarks lie steps from its elegant doors. Enjoy continental breakfast each morning in the spacious dining room."
Royal Street Courtyard Bed & Breakfast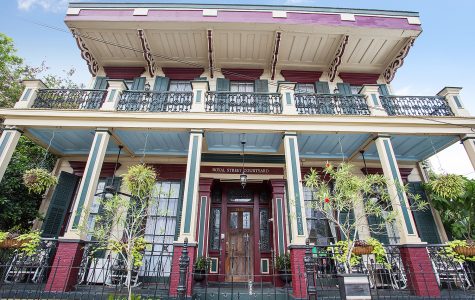 2438 Royal St., New Orleans, LA 70117
"This grand Greek Revival house of the 1850's exudes both the elegance and decadence of old Creole Louisiana. With soaring 14-foot ceilings and intricate, hand-crafted cypress trim, your room is a respite from the bustle of the street. An intimate courtyard invites you to relax in our soothing spa surrounded by tropical greenery and yet you're close to the action."
Terrell House Bed and Breakfast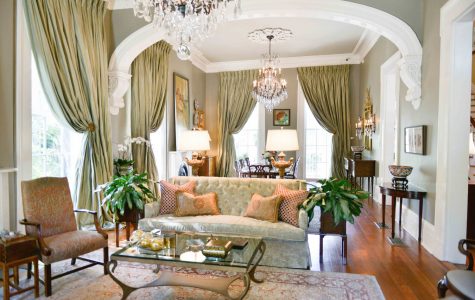 1441 Magazine St., New Orleans, LA 70130
"Built in 1857 for Richard Terrell, a wealthy cotton broker originally from Natchez, Mississippi, the Terrell House is a grand three story Italianate stucco-over-brick mansion. The main house features porches, galleries, and balconies framed in ornate cast iron and a brick New Orleans courtyard complete with several fountains and lush vegetation."
15% Off: New Orleans To Go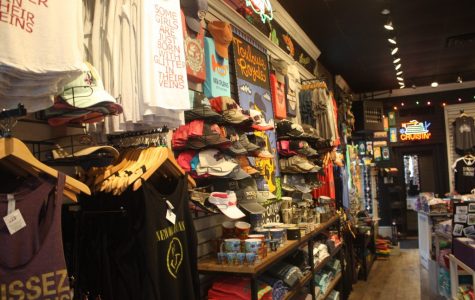 601 Royal Street New Orleans, LA 70130
"Toulouse Royale Gifts, also known as New Orleans To Go, on the corner of Toulouse and Royal Street in the heart of the French Quarter in New Orleans, was established in 1977. For over 40 years we have offered a one-stop shopping experience for all that is New Orleans. From "cool" New Orleans tees to "hot" sauces and everything in between, you will surely find just the right thing to remember your visit to New Orleans or the perfect gift for family or friends back home! Walk in the store and mention code 'FINO' for 15% off."
©  2018 FINO LLC. All Rights Reserved.