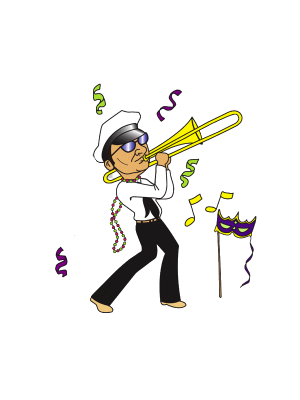 New Orleans
Jewelers 💍
Our favorite jewelers in NOLA.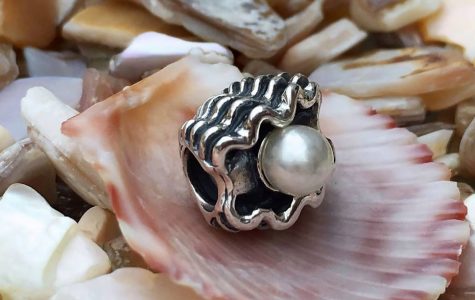 722 Canal St., New Orleans, LA 70115
"For over 100 years, Adler's has held its position as the leading jeweler in New Orleans and the Gulf South. From the original shop on Royal Street in the historic French Quarter, Coleman E. Adler founded the family jewelry business that quickly gained a reputation for excellence. One of America's premier destinations for fine jewelry, watches, giftware, china, crystal, silver and so much more."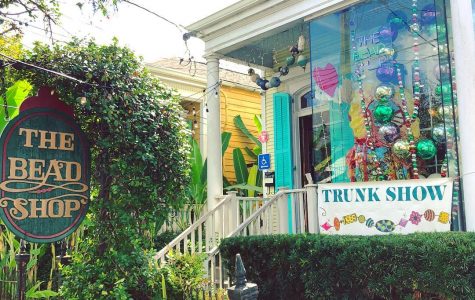 4612 Magazine St., New Orleans, LA 70115
"We are a sweet-little-happy-wonderfully- fun-full-service Bead Shop located in the heart of New Orleans most famous shopping district, Magazine St. If you are in town, coming in town, or if you just love beautiful beads, visit us sometime."
Beatrixbell Handcrafted Jewelry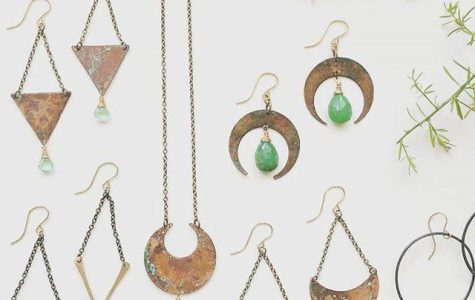 337 Morgan St., New Orleans, LA 70114
"Beatrix creates each piece with skillful craftsmanship and meticulous attention to detail. Described as "modern, eclectic and fresh" her distinct look combines contemporary elements and old world appeal. What started as a small business next to a Pecan Stand at a local farmer's market has blossomed into a brand that is carried in gift shops and boutiques nationwide. "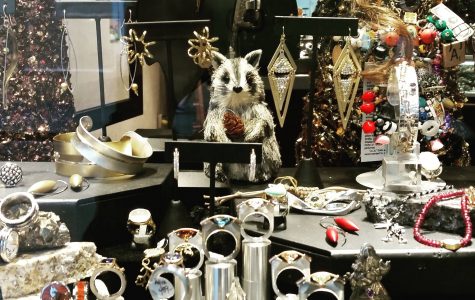 635 St. Peter St., New Orleans, LA 70116
"Maria Cottrell, owner of the gallery, was originally born in New York and traveled to New Orleans in the late 70's. She was co/owner of Bedazzle Jewelry which closed after Hurricane Katrina. She evacuated to New York and stayed with her family but returned to her home in New Orleans in 2006 and decided to open Bijou NOLA. The gallery represents both local and international artists bringing together a wonderful mix of creative energy."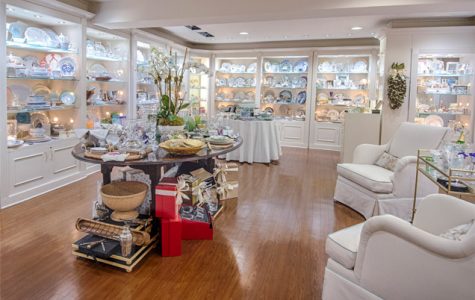 7713 Maple St., New Orleans, LA 70118
"The company began as Simply Gold, a store where Pat wanted to offer beautiful jewelry at a fantastic price. Her concept took off and she quickly developed a following throughout the greater New Orleans area. As the store evolved, so did the offerings. The store now offers exquisite china, crystal, silver and gifts and Friend and Company has become a destination for today's bride."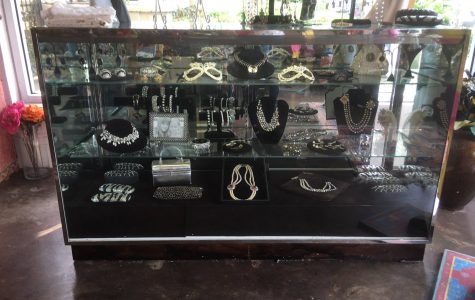 4606 Magazine St., New Orleans, LA 70115
"Jezebel's specializes in fabulous vintage jewels, necklaces, earrings, accessories, clothing and much more. Find vintage Mardi Gras beads and rare antique jewels by the likes of Miriam Haskell and Hattie Carnegie. Shop seasonal apparel and a selection of highly curated accessories from around the world."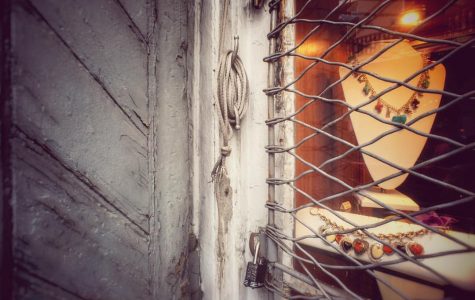 534 Royal St., New Orleans, LA 70130
"Our hand selected collection of jewelry draws admiration from illuminated beauty. Highly trained artisans create these stunning masterpieces designed to harness light. Since 1969, our meticulously selected jewelry celebrates the mesmerizing mystique and allure of these wondrous works of art."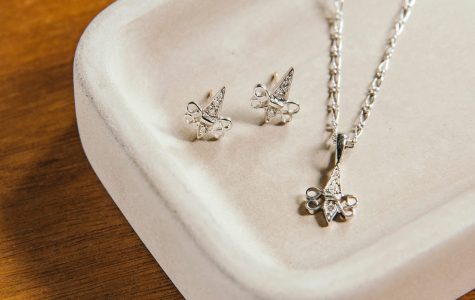 3801 Magazine St., New Orleans, LA 70115
"Mignon Faget is a New Orleans-based jewelry brand deriving its signature designs from the natural and architectural forms of the city's environments. Mignon Faget's unwavering commitment to quality and handcrafted design means that all pieces are designed in New Orleans and handmade by skilled artisans."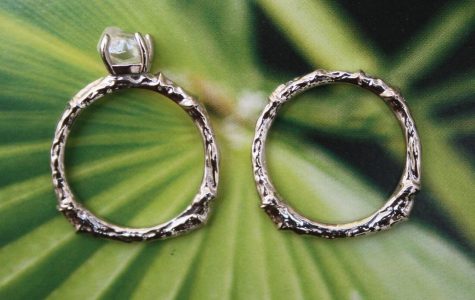 631 Toulouse St., New Orleans, LA 70130
"Porter Lyons believes in preserving culture through design. Porter Lyons is a jewelry and accessory brand created by Ashley Porter. The line debuted in November 2012 in New Orleans, Louisiana. The line has been worn by many celebrities, such as Taylor Swift, Jessica Alba, Jennifer Lawrence and Cameron Diaz and has been featured in Elle and W Magazine."
Symmetry Jewelers & Designers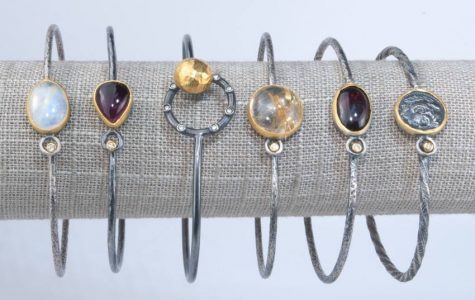 8138 Hampson St., New Orleans, LA 70118
"Featured in Symmetry are local, national, and international jewelry artists with in-house designer-craftsman Tom Mathis. Symmetry is a full service jewelry store and graphic design studio, offering antique jewelry restoration, traditional jewelry repairs, and the finest in original custom creations using your gemstones or ours."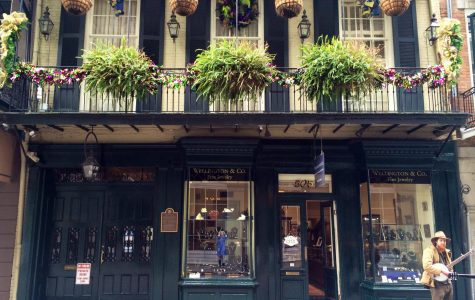 505 Royal St., New Orleans, LA 70130
"Possesses more than half a century of antique, estate and contemporary fine jewelry knowledge and sales experience. Our passion for what we do, combined with our store's warm and inviting atmosphere in the heart of New Orleans' historic French Quarter enables us to provide visitors from around the world with a unique and inviting shopping experience unlike any other!"
15% Off: Forever New Orleans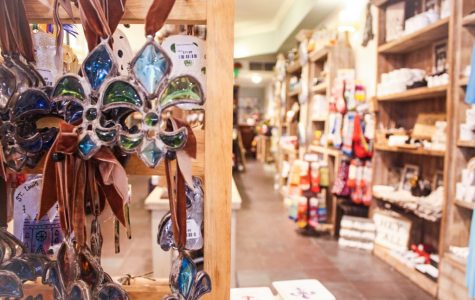 700, 308, and 606 Royal Street New Orleans, LA 70130
"Forever New Orleans opened its doors in 2007. It quickly became a favorite place to shop for both locals and visiting tourists. From local art to jewelry, candles, fragrances, home décor and New Orleans inspired apparel, Forever New Orleans has something to offer for everyone on your shopping list. Walk in the store and mention code 'FINO' for 15% off." 
©  2018 FINO LLC. All Rights Reserved.