Family Fun in New Orleans Week of 02/08 – 02/14
Welcome to New Orleans
The City of New Orleans is a fun destination for families. New Orleans is often called the "Big Easy" and known for Mardi Gras, Jazz music, and its famous French Quarter. But there is another component of the City that is uniquely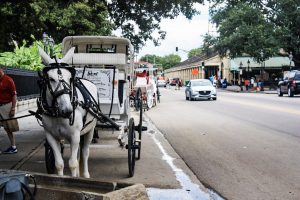 positioned for "Family and Kid Fun in New Orleans"! Indoor and outdoor activities including Sporting Events, Festivals, Parks, Museums, and other events are always available. Each week Fun In New Orleans offers a calendar of events and locations where all these wonderful things can be found. 
Take a few minutes to look around our site, consider subscribing to our Monthly Newsletter, and send us any questions you might have about your visit to our wonderful city.
Saturday, February 9th – Intergalactic Krewe of Chewbacchus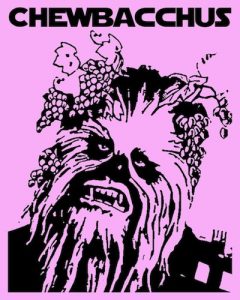 Hours: 7PM-10PM | Location details 
Kick off the Mardi Gras season in the most galactic way possible. If you and your family enjoy science fiction, y'all will have a blast. Fun for all ages – this parade is very new, compared to the traditional Mardi Gras parades, having only started in 2010.
Its mission? To "save the galaxy by bringing the magical revelry of Mardi Gras to the disenfranchised, socially awkward and generally weird masses who may have never had the opportunity to participate in a mardi gras parade organization."
Straight from the the Krewe itself: "The Intergalactic Krewe of Chewbacchus (IKoC) is a Mardi Gras parade organization for the most revelrous Star Wars Freaks, Trekkies, Whovians, Mega-Geeks, Gamers, Cosplayers, Circuit Benders, Cryptozoologists, UFO Conspiracy Theorists, Mad Scientists, and all the rest of Super Nerdom."
What makes Chewbacchus unique from other Mardi Gras parades is that it is entirely DIY, homemade, homegrown, totally sustainable, GREEN to the gills, and the first true OPEN SOURCE parade.
Any and ALL sci-fi costumes and themes are welcome, and you can build almost anything you want to roll in the parade.
*ALL parade contraptions must be pushed, pedaled, pulled or powered by electric motors (or particle propulsion) when possible. We utilize tricycles, shopping carts, robotic power chairs, rickshaws, golf carts, and more.
Friday, February 8th – Preservation Legacy Band with Wendell Brunious at New Orleans Pelicans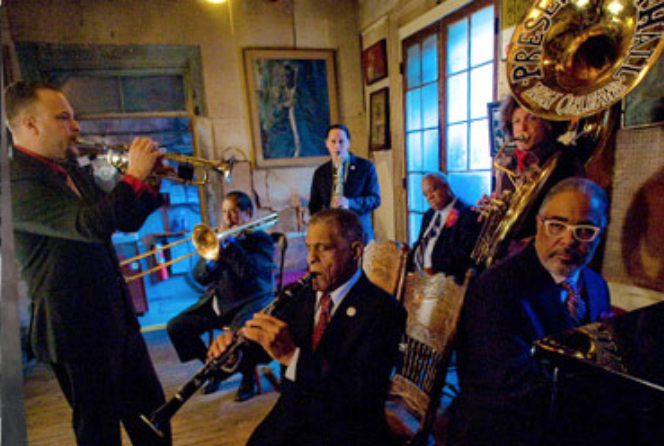 New Orleans is of course known for its music and music halls. Preservation Hall is one of the most iconic examples down here.
Every night, Preservation Hall presents intimate, acoustic concerts featuring ensembles made up from a current collective of 100+ local master Traditional New Orleans Jazz practitioners.
These master musicians have learned the traditional style from the greats that played before them at Preservation Hall. The Preservation All Stars feature some of those master veteran musicians. With a line-up changing week to week, the Preservation All Stars provide an ever-evolving take on the New Orleans Jazz tradition.
Tonight's lineup:
The Preservation Legacy Band with Wendell Brunious. (Presenting at 5 and 6 PM)
The Preservation All Stars with Will Smith (Presenting at 8, 9, and 10 PM)
Depending on how late you want to stay up, there's action for everybody and all ages.
Want to know more on who Wendell Brunious and Will Smith are? (Different Will Smith than you're thinking)
General Admission: All you have to do is stand in line in front of the Hall before the show you would like to attend. Certain times of year are busier than others, but we generally recommend getting here about 30 – 45 minutes before the show. Tickets are $15-$20 at the door.
"Big Shot" Seating: Want to be a big shot and reserve seats? A limited amount of reserved seats are available for purchase below. Big Shot Seating guarantees you the best spot in the house and allows you to skip the line. Big Shot seats range from $35-$50.
A portion of the proceeds of your admission will benefit the Preservation Hall Foundation's mission to "protect, preserve, and perpetuate the musical traditions and heritage of New Orleans."
NBA Games This Week @ Smoothie King Center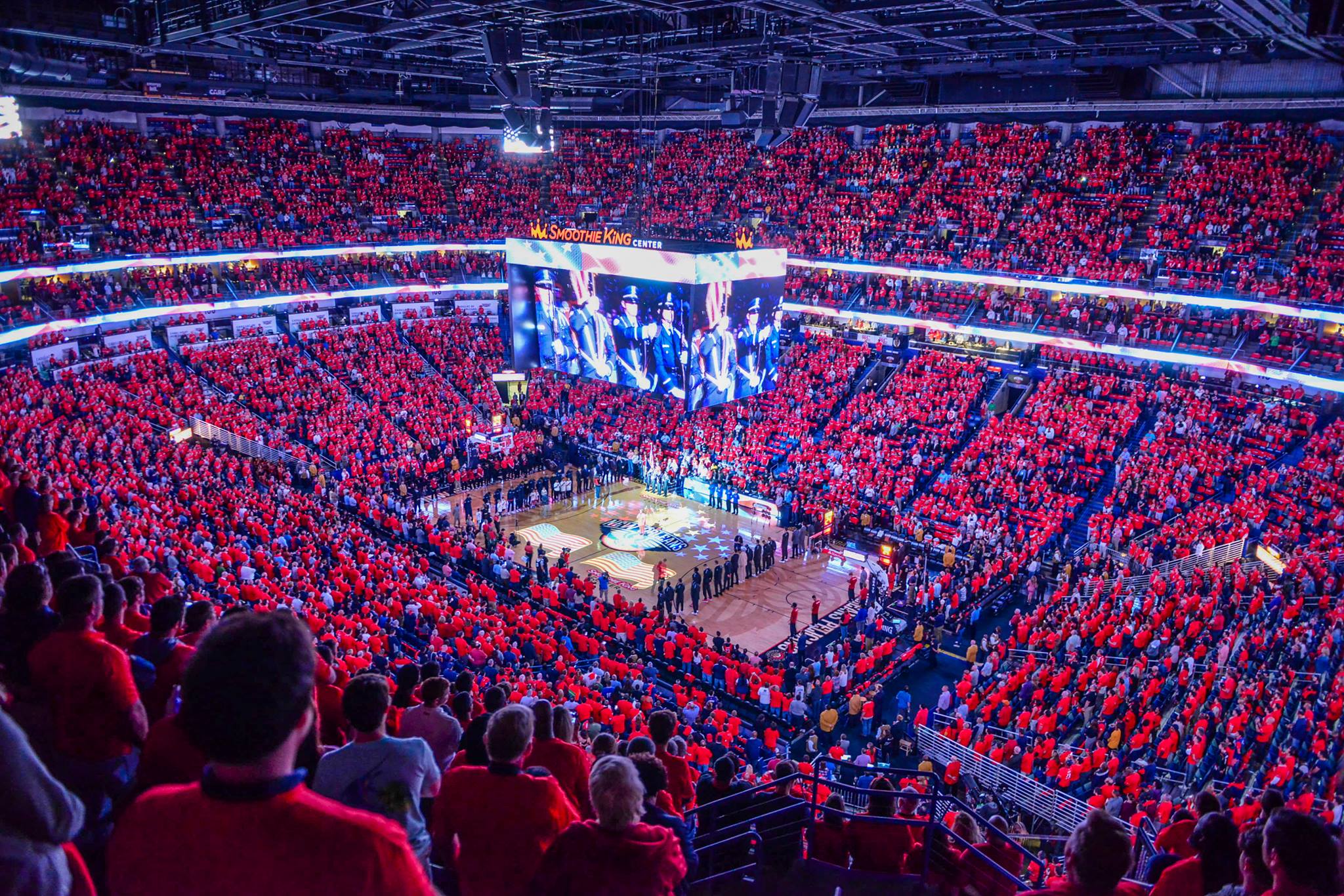 We have three NBA Pelicans games happening this week. Fun for all ages! And always at the Smoothie King Center.
Bring your kids, bring your wife or girlfriend, bring a friend, or bring your parents!
This is always an exciting place to be, and a Pelicans game is one of the most exciting activities to participate in for the world of New Orleans sports. Trust us: you'll be glad you went!
No video cameras and no professional cameras with lenses longer than 6″. All other cameras are allowed.
Parking is cash only, but we recommend Uber or Lyft, which might save you some money.
Friday, February 8th – New Orleans Pelicans vs. Minnesota Timberwolves
Doors Open 7:30PM | Game Starts 8:30PM | Buy Tickets Here.
Tuesday, February 12th – Orlando Magic at New Orleans Pelicans
Doors Open 6PM | Game Starts 7PM | Buy Tickets Here.
Thursday, February 14th – New Orleans Pelicans vs. Oklahoma City Thunder
Doors Open 6PM | Game Starts 7PM | Buy Tickets Here.
August 31st, 2018 – December 31st, 2019 – "We Love You, New Orleans" @ The Cabildo
Your visit to New Orleans' historic French Quarter would not be complete without a stop at Jackson Square, which is where you will find the Cabildo. This elegant Spanish colonial building neighbors St. Louis Cathedral and houses many rare artifacts of America's history.
In commemoration of the city's 300th anniversary, the Louisiana State Museum debuted a new exhibition, We Love You, New Orleans!, celebrating people, places, and things that are quintessentially New Orleans including Sidney Bechet's saxophone, a Mardi Gras Indian suit, memorabilia from Pontchartrain Park, and a K&B sign, among other things.
Hours are Tuesdays – Saturdays, 10AM – 4:30PM.
Ticket Info:
Adults – $9
Students, senior citizens, active military – $7
Children 6 and under – Free
Groups of 15 or more (with reservations) – 20 % discount
School Groups (with reservations) – Free
Purchase tickets for two or more museums – 20 % discount
AAA membership discount – 10 % discount
You can learn more about the Cabildo and this event here!
Other Exciting Things Going On for Families Visiting New Orleans
While in New Orleans this week, there are numerous venues include tours such as walking Tours of the French Quarter, Swamp Tours,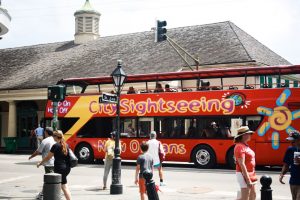 Plantation Tours, Cemetery tours, and many others found under our Tours menu tab.
For Families Visiting New Orleans the fun places to go, the food, and activities are endless. Each week, we provide the Fun Happening This Week in New Orleans offering the Family Friendly activities that can be enjoyed by all members of the family. Come back next week for our updates. Consider following us on Social Media and subscribing to our monthly newsletter, Family Fun In New Orleans!
Come on down as the Cajun French from Louisiana say "Laissez les bons temps rouler", let the good times roll!